When I was pregnant with Charlotte I had two cravings. Apples and homemade triple chocolate brownies. I felt like that was a good balance of cravings, right? I made these triple chocolate brownies a lot! They're simple to make and when a craving hits you can be eating them within an hour! Love, love, love them!
I made them recently, and no, I'm not pregnant. I was just hungry. Promise.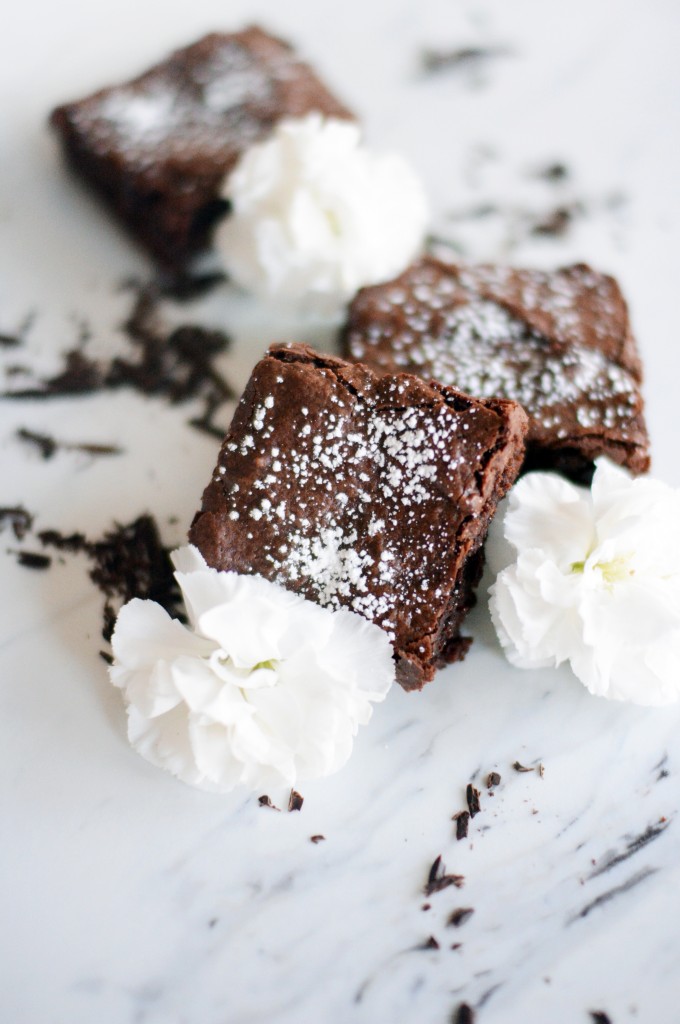 The recipe for these brownies comes from the Junior League of Grand Rapids Grand Temptations Cookbook. You can purchase it here. It's a lovely cookbook featuring recipes from members of the Junior League of Grand Rapids, as well as little side notes about our beautiful state of Michigan. Our state truly is a treasure!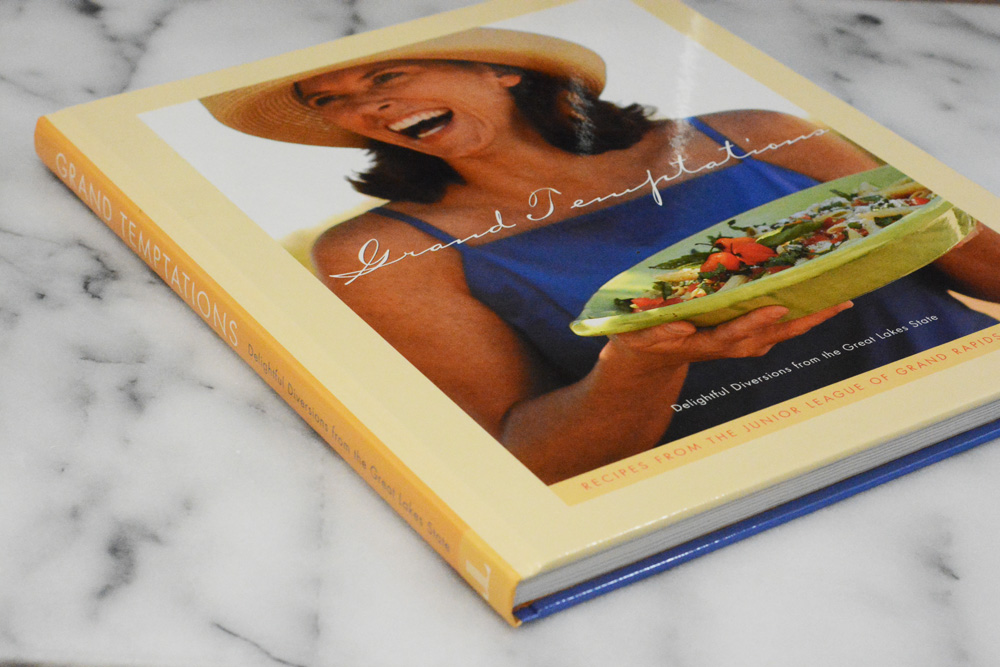 I keep a stash of bittersweet and unsweetened chocolate bars in the pantry so I can whip these up anytime. They're just so easy and delicious! Enjoy!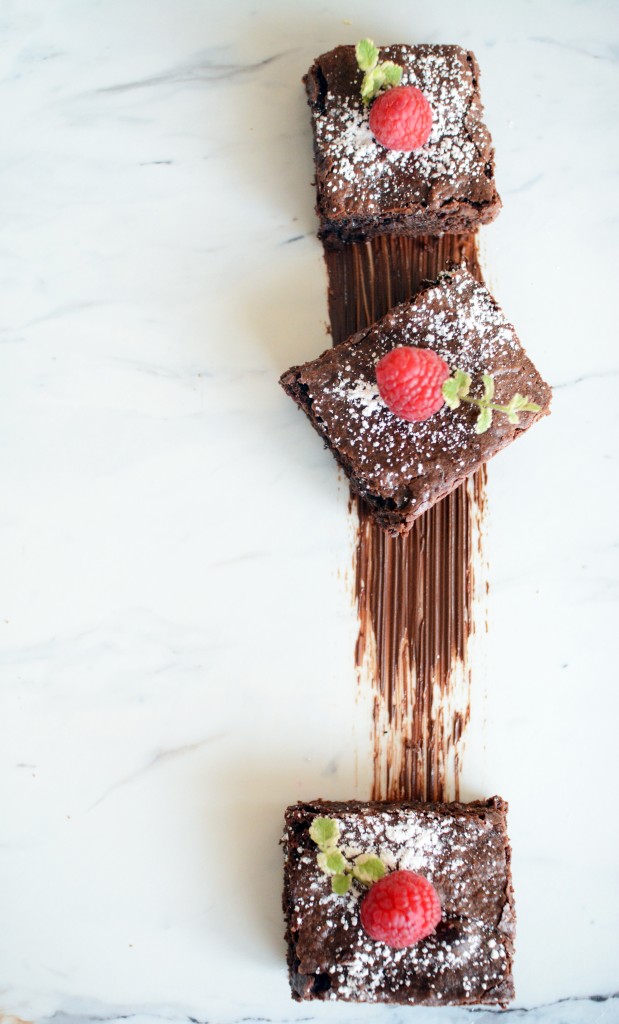 Triple Chocolate Brownies
5 ounces

semisweet or bittersweet chocolate, chopped

2 ounces

unsweetened chocolate, chopped

1/2 cup

unsalted butter

3 tablespoons

Dutch-processed cocoa powder

3

eggs

1 1/4 cups

sugar

2 teaspoons

vanilla extract

1/2 teaspoon

salt

1 cup

flour
Instructions
Preheat oven to 350° F
Line an 8-inch baking pan with tin foil. Spray tin foil with nonstick cooking spray.
Melt bittersweet and unsweetened chocolate along with butter in a bowl over a pan of hot but not boiling water. Stir until melted.
Remove from heat and whisk in cocoa powder.
Let cool slightly.
Combine eggs, sugar, vanilla and salt in a bowl and whisk until blended.
Whisk in the warm chocolate mixture.
Stir in the flour with a wooden spoon until combined.
Pour evenly into the prepared tin foil lined pan.
Bake for 30-40 minutes or until a toothpick comes out clean when inserted in the center.
Lift from pan using the tin foil as a handle.
Cut into squares and enjoy!
May be chilled and wrapped in plastic for up to five days.