Do you remember taking a treat to school for your birthday? What was your favorite dessert? I cannot believe that I do not remember! I remember my Mom made the most delicious chocolate peanut butter apples for my brother (recipe coming soon!) but I cannot remember what I requested. Most likely vanilla cupcakes if I had to guess.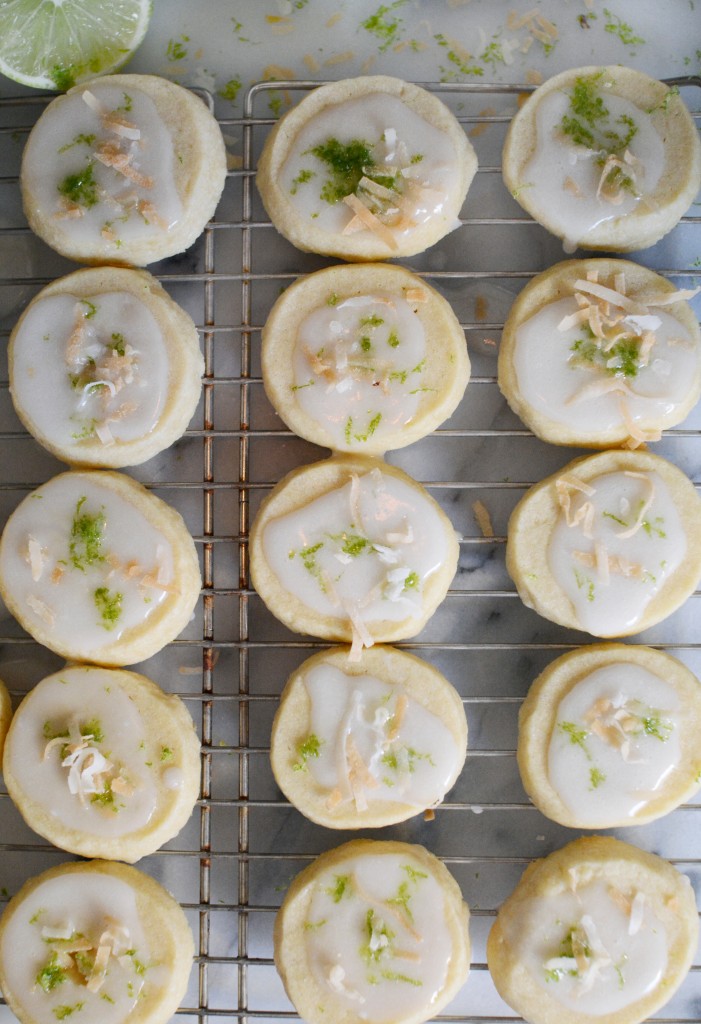 As adults, do you take dessert to work on your birthday? My husband and I share the same birthday (a year apart, weird, I know! I like to say I was his first birthday gift!). Several years ago he called me from work and asked if I would bake him a birthday treat for his co-workers. I thought it was the most adorable request he's ever had. Yes, of course I'll bake you a birthday treat to take to work! So I made lavender shortbread cookies because it was also my birthday and they sounded good to me. Certainly not something a bunch of engineers would want, or so I thought. They loved those "hockey pucks!" Yes. They called them hockey pucks.
If you prefer traditional shortbread forgo the lavender. Or dress them up with a glaze of confectioners sugar and milk and a sprinkle of toasted coconut and lime zest. The possibilities are endless!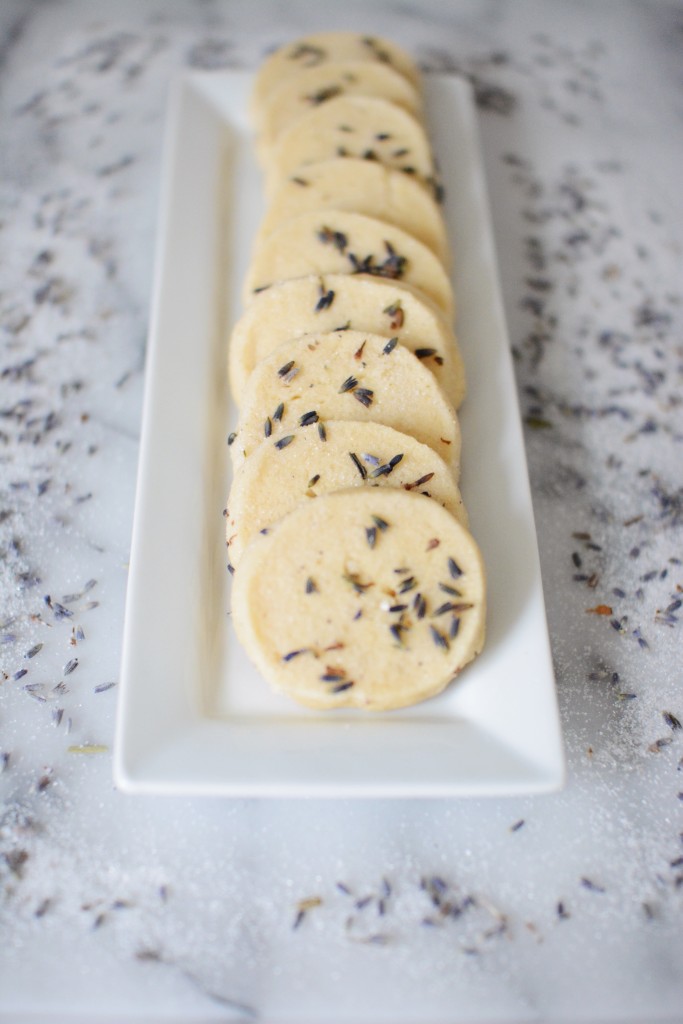 Behold the lavender shortbread hockey puck recipe, adapted from Epicurious.com. It's delicious and can be kept in the freezer for cookies in a pinch! Love it.
CLASSIC SHORTBREAD
1 1/2

C unsalted butter, at room temperature

1 1/3

C sugar

2

t kosher salt

3

egg yolks

2

T vanilla extract

3 3/4

C flour
Instructions
In the bowl of a mixer, combine butter, sugar and salt and mix until blended, about 2 minutes.
One by one, add the egg yolks, mixing until incorporated.
Add the vanilla extract.
Turn the mixer to low and slowly add the flour. Mix until incorporated.
Form dough into 4 long, even logs.
Wrap and chill.
Unwrap and slice into even slices, about 1/2″ thickness.
This is your opportunity to dip the edges in sugar, sprinkle with lavender, whatever your heart desires.
Bake at 325° on non-stick cookie sheets for 15-20 minutes until just barely golden.
Cool on a wire rack and enjoy!
Bon Appétit!