Charlotte has a little friend, E. They are so sweet together. Charlotte loves to give him hugs and kisses while naturally he likes to play hard to get. We always look forward to spending time with E and his Momma. Charlotte and E were born 17 days a part, both adorable blond-haired, blue-eyed beauties! Naturally E's Mom and I thought a V-Day photo shoot at Le Bon Macaron would be a lot of fun!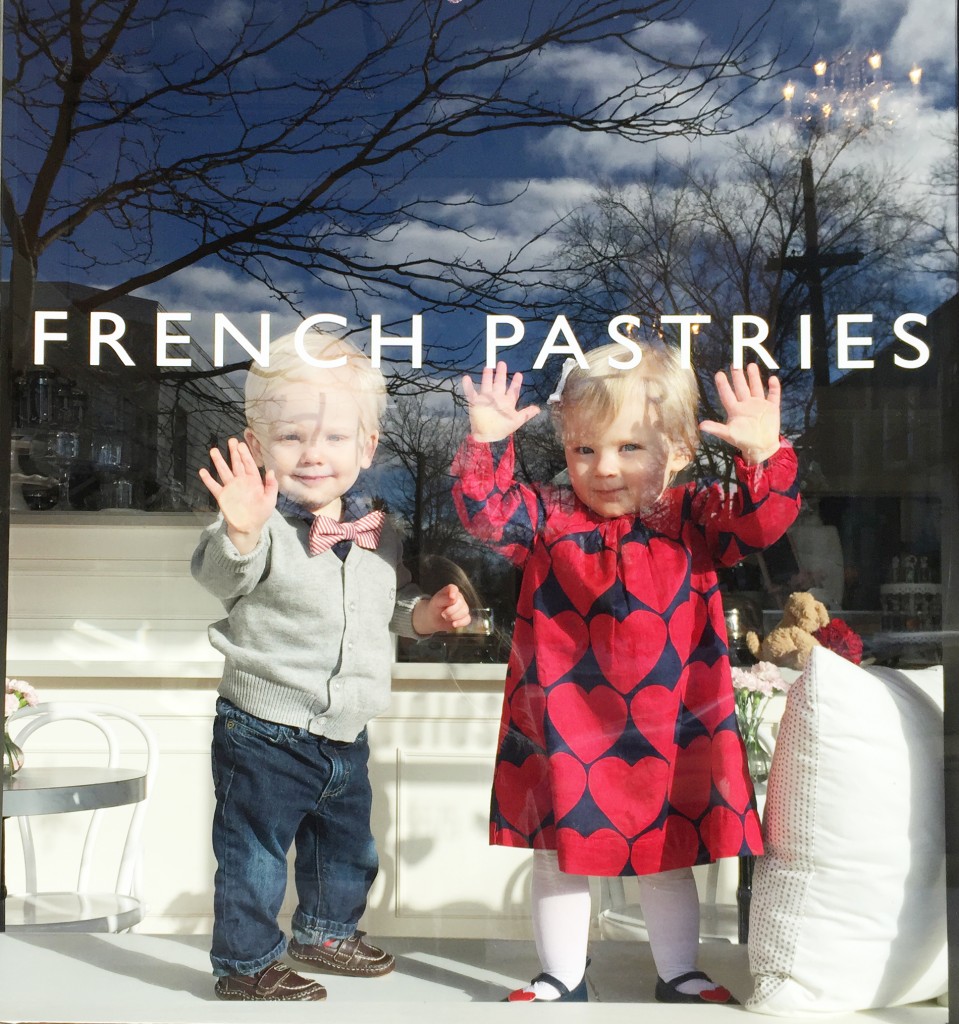 Both are wearing outfits from Gap.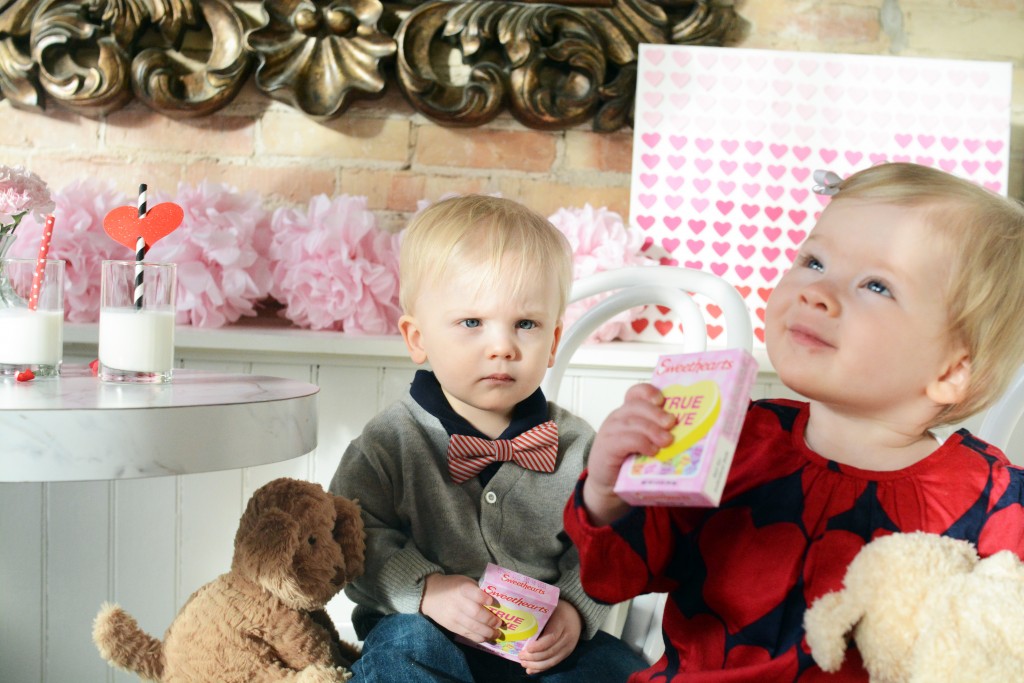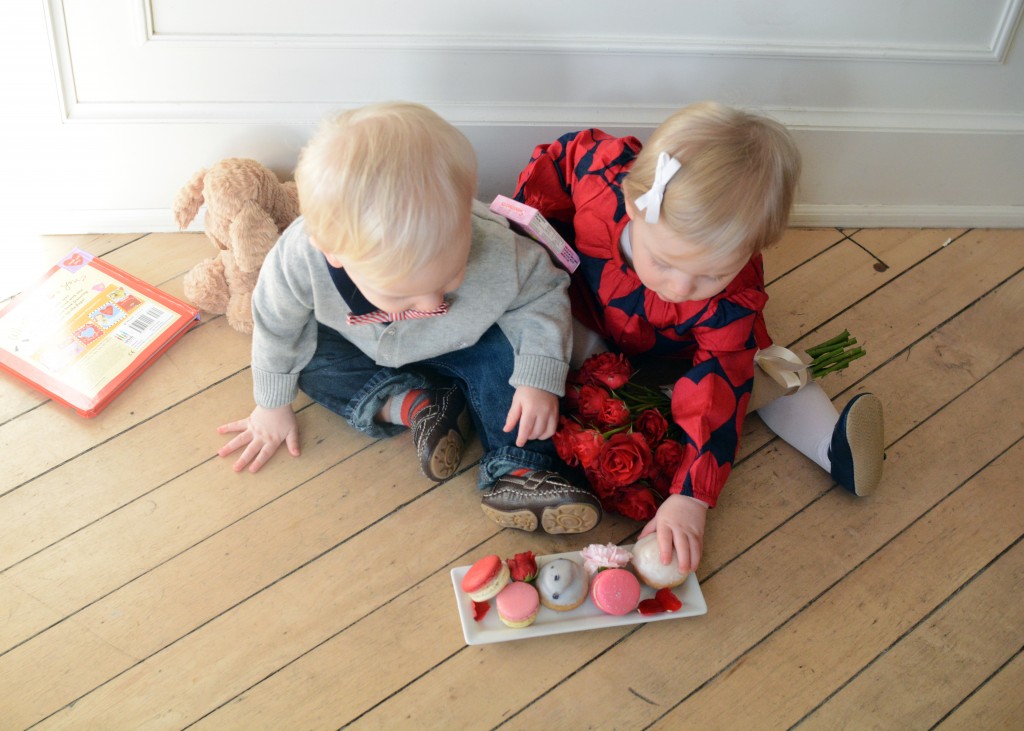 Growing up with a bakery, Charlotte is no stranger to baked goods and is quick to snag one of her favorites. A vanilla cream puff. E politely waits…
I love E's smile when he decides to dive right in! He's totally diggin' the strawberry cheesecake macaron.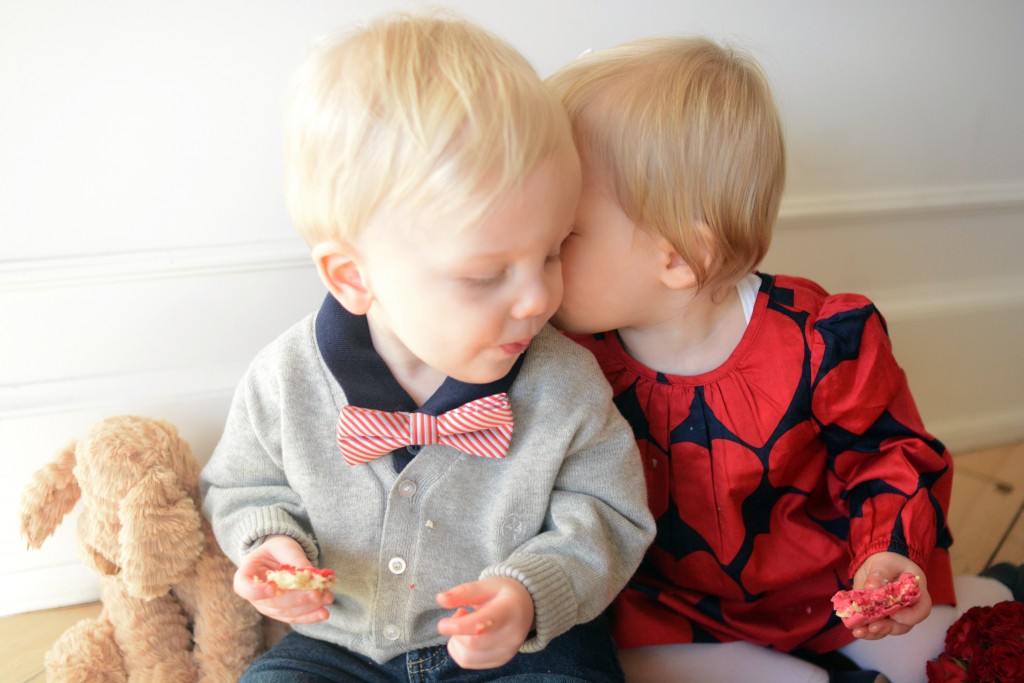 XOXO Happy Valentine's Day!