---
Welcome to our blog, More than Macaron. We are Kelly and Chelsea, owners of Le Bon Macaron, a boutique bakery with three locations in our home state of Michigan. More than Macaron is our space to share our love of food, travel, family and style with all of you! We hope you enjoy it and follow along with us.
---
KELLY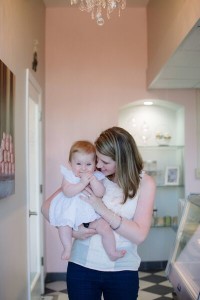 Kelly has been in the boutique bakery business since 2008. She is an award winning cake designer, previous owner of A Piece O' Cake in East Lansing and the founder of Le Bon Macaron in Ann Arbor, East Lansing and Grand Rapids. Kelly has degrees in French and Art from Albion College and is a self-taught sugar artist. While her cakes have brought her many awards throughout the years, her proudest accomplishment is her daughter, Charlotte. Kelly stepped away from cakes with the sale of A Piece O' Cake in 2014 in order to stay home with her daughter. More than Macaron has been a dream of hers for years as she has always wanted to share her cake designs and knowledge with the world.
---
CHELSEA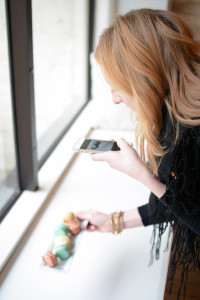 Chelsea has been traveling the world living in both France and Poland, and adventuring around Europe with her Dutchman. Following in her older sister's francophile shoes, she earned a degree in French Linguistics from Grand Valley State University.  From study abroad student, to au pair, to English teacher, to foreign girlfriend, she has her fair share of tips and tales to share. She moved back to the Mitten to soak up every moment with her niece and join the family business. Chelsea is now married to her Dutchman and they make their home on the West side of the Mitten with their cats, Daisy and Pumpkin.