I am not Irish, but my name is, and I married an Irishman so now I also have an Irish last name…so that kind of makes me Irish…kind of. Growing up I felt like a bit of an impostor on St. Patrick's Day. I'm a lot of many things but Irish by blood is not one. I always had a bit of envy for my friends who could truly celebrate St. Patrick's Day. Why isn't there a day like that for us Polish folk? Oh well. In any case, I enjoy celebrating St. Patrick's Day with my husband. He loves it and I love him. So I made him Guinness stew and Guinness bread. It's a shame that they call for two types of Guinness so I must buy him extra Guinness. He gets really upset about that as I'm sure you can imagine. *Since publishing and thanks to Ancestery.com I have the tiniest bit of Irish in my blood! Imagine that!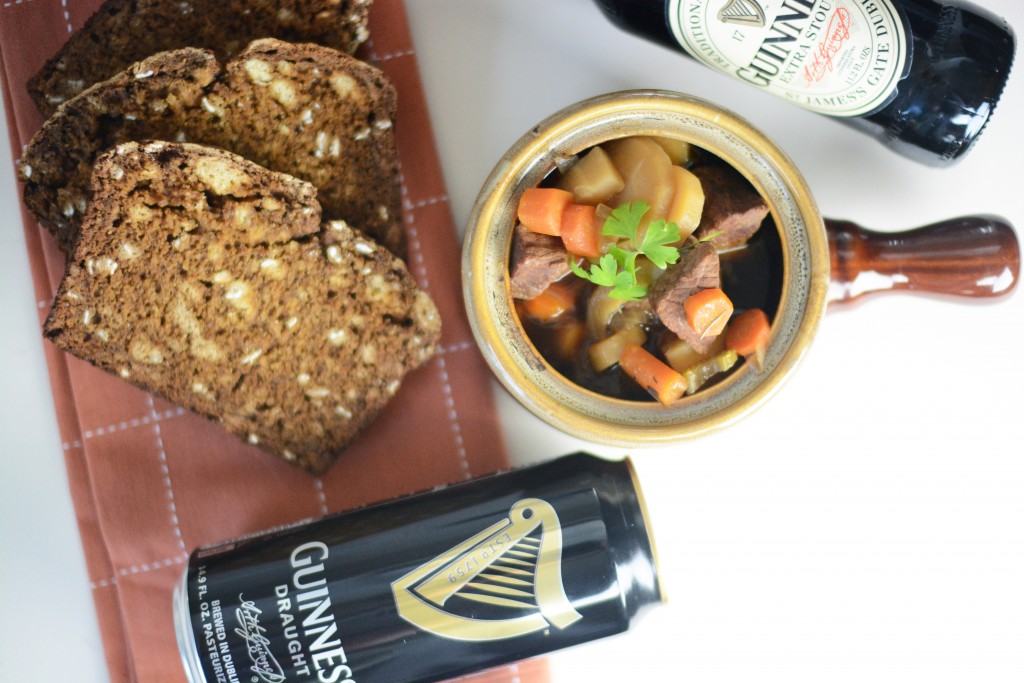 Two years ago we went to Ireland for the first time. As you know I adore France and have wanted to take Drew since we met but he insisted that he needed to visit his "homeland" first. We booked the tickets and on Christmas Eve surprised him with his gift to Ireland! It was an amazing family vacation. Ireland truly surprised me. I loved it and would most definitely return someday.
We rented a home on the Flaggy Shore. The walks along the shore were spectacular. This particular day, and most days, it was hazy and simply beautiful.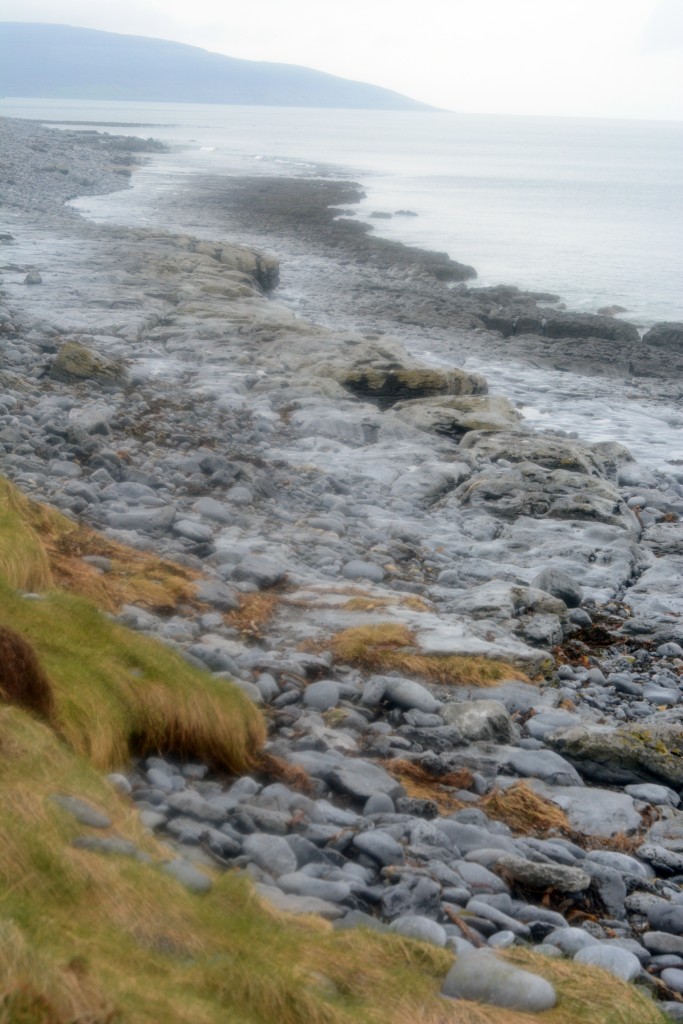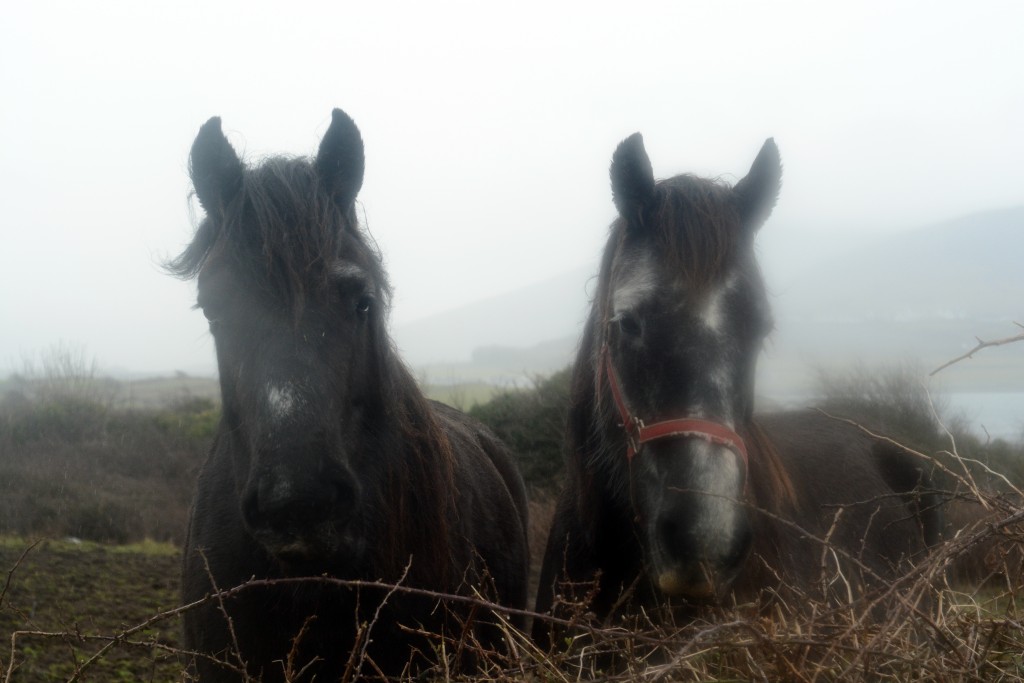 Animals were abundant in the area and we enjoyed meeting them up close and personal. The four dogs were our favorite. They started out as two and picked-up friends along the way. They would bark and another would join! Truly a testament to my belief that animals have conversations. They were quite funny. They certainly knew we were new to the neighborhood and they wanted to show us around.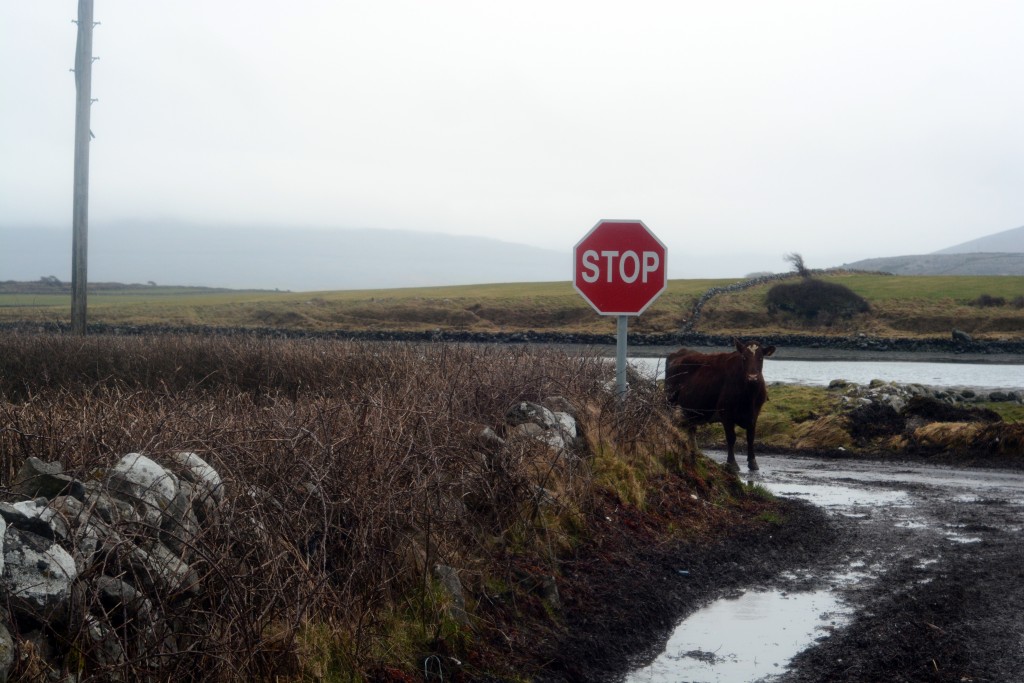 We ventured up north to visit Toland's Bar (I sought them out on Facebook before we left and I'm so glad I did!) which was located in Clonmany, the town in which my husband's ancestors originated, and just had an absolutely wonderful, memorable time. The ladies there were so hospitable and welcoming. They knew we had arrived in town because some locals saw us taking pictures when we arrived that afternoon! News travels fast…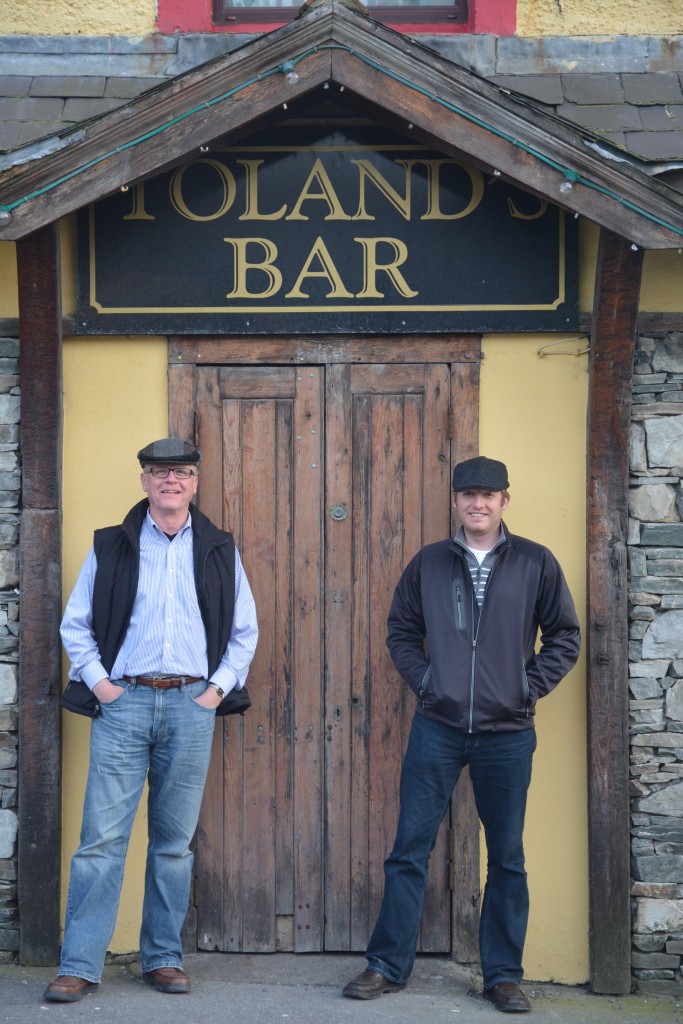 I am thrilled to share our memories of Ireland with you and the recipes from the Guinness Storehouse for the Guinness stew and bread. We actually had the stew and bread at the Guinness Storehouse when we visited and they were both delicious! I'm so glad we can make them at home and feel like we're back in Ireland.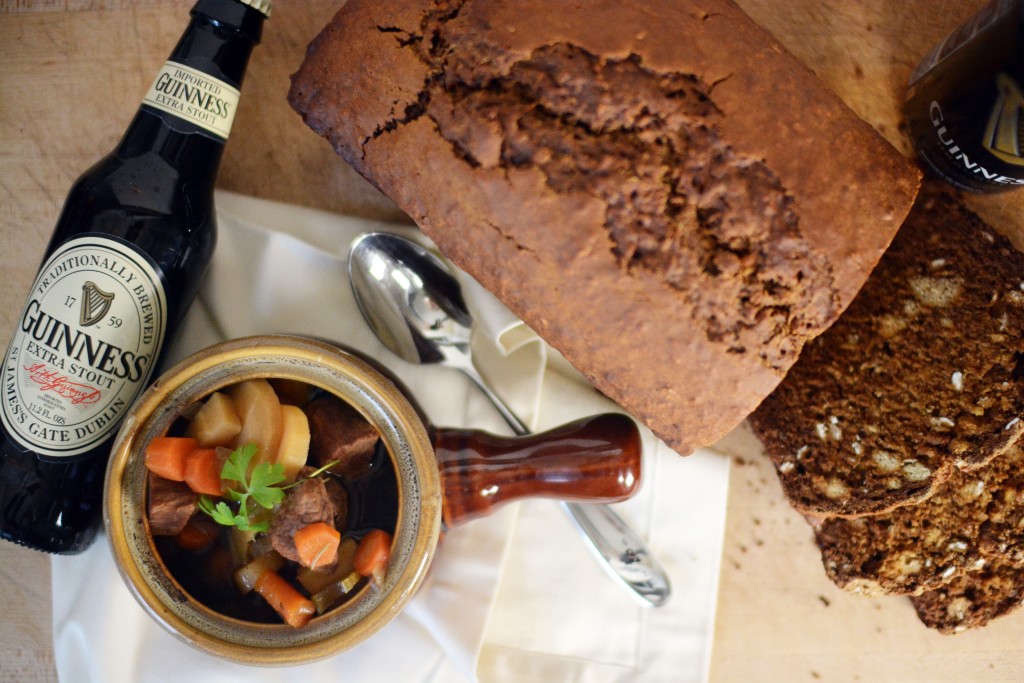 A note for the bread, bake it a long time. Nearly every time (except this last time…I learned my lesson) it is not cooked all the way. Bake it until a toothpick comes out clean from the center. I baked it at 350 degrees fahrenheit.  I use all white flour even though it calls for wholemeal, also. No particular reason for that change I just did not have it in the pantry. Click here for the Guinness Bread recipe.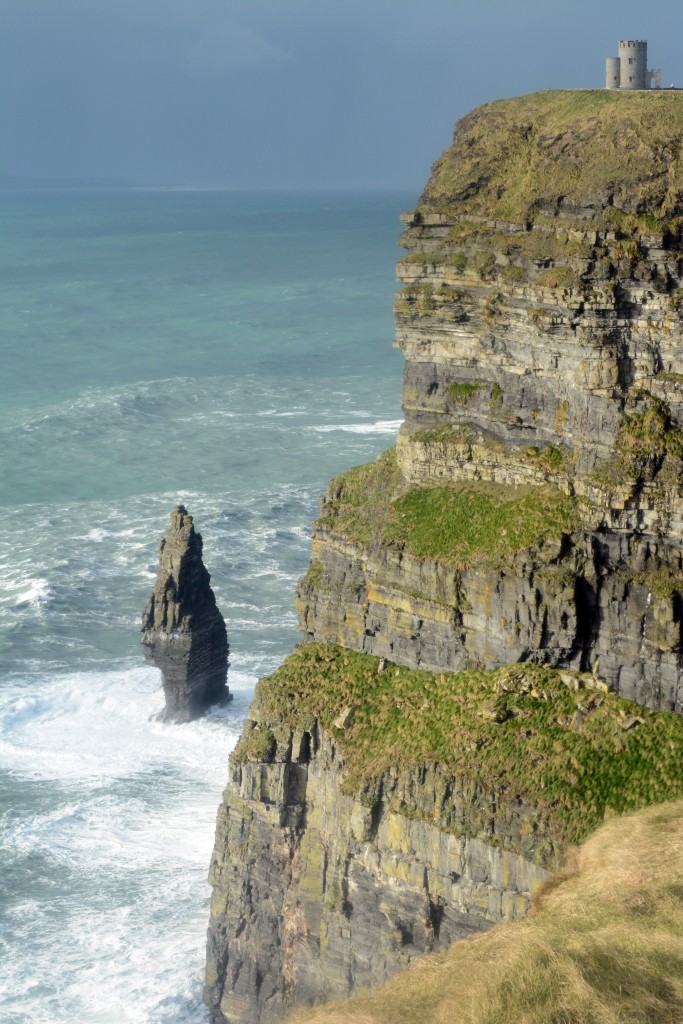 ST. PADDY'S DAY IRISH GUINNESS STEW
200

ml of GUINNESS® Foreign Extra Stout

400g

stewing diced beef

1

medium onion – diced

1

large carrot – diced

1

large celery – diced

1

large parsnip – diced

1

Litre of thick beef stock
Sprigs of fresh thyme and rosemary
Champ potato (creamed mash potato)
Instructions
Pat the beef dry and season with salt and pepper, brown the beef in hot oil, add the vegetables and cook till tender, then pour the GUINNESS and reduce by half.
Add the beef stock and herbs and simmer very slowly for between an hour and an hour and a half.
Serve with the champ potato.
Notes
I like to double or triple the amount of vegetables. Tastes even better the next day!
Sláinte! Cheers!