I have what seems like hundreds of cookbooks. I love them. I love their beautiful photos, captivating titles (Nigella I really want to write How to be a Domestic Goddess Part II, is that OK with you?) and the endless possibilities hidden between the pages. But when it comes to my favorite, my tried and true, I turn to America's Test Kitchen. It taught me to make my first perfect hard boiled egg and since then it's never let me down.
I want to share with you the most delicious cinnamon rolls I've ever made. The recipe is from America's Test Kitchen. They're simple and they taste like Saturday morning. I must also admit, I love the feeling of making perfectly risen dough. It's like a little victory for me. This ball of dough was so beautiful I had to take its picture. It's the little things, isn't it?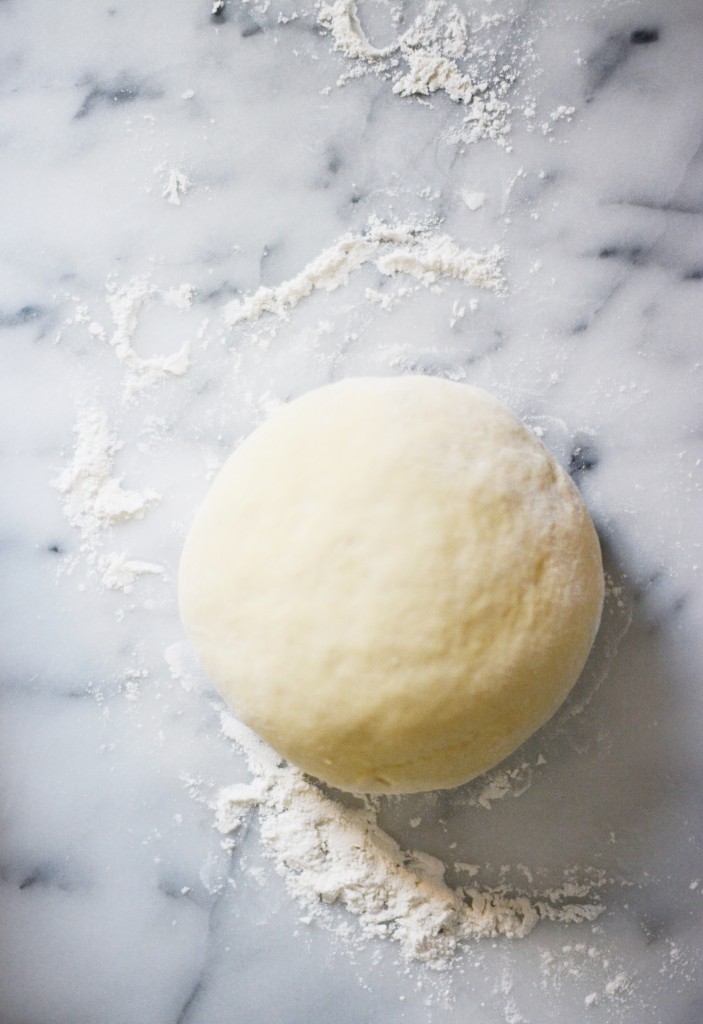 What is your favorite Saturday morning ritual? Other than eating sweet cinnamon rolls, of course. The hubby and I love to head over to the shoppe to pick-up a French press Milky Way coffee for him and a sweet vanilla latte for me and drive. We have nowhere in particular to be, we just love to drive. And look at houses. Who doesn't like looking at houses? This is our huge downfall. While we love our house, we're grateful for our home, we love the chase. Maybe someday we'll move, but then what would we do on Saturday mornings?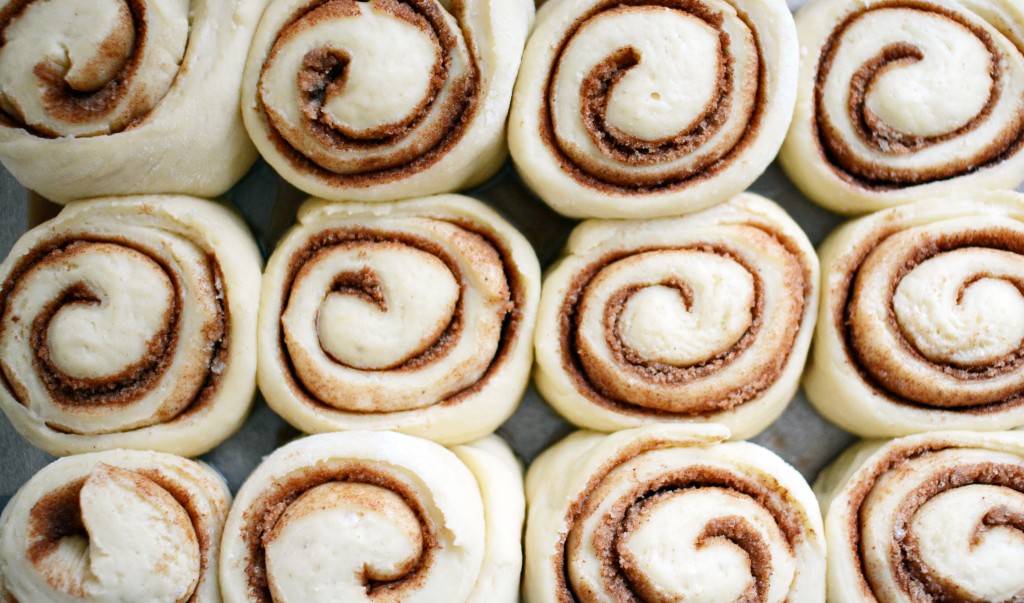 Print
SATURDAY MORNING CINNAMON ROLLS
Sweet Dough

3/4

C buttermilk, warm

6

T unsalted butter, melted

3

eggs

4 1/2

C flour

1/4

C sugar

2 1/4

t yeast

1 1/4

t salt
Cinnamon Rolls

3/4

C packed brown sugar

2

t cinnamon

1/4

t cloves
pinch of salt

1

T unsalted butter, melted

3

T cream cheese, softened

3

T milk

1 1/2

C confectioners sugar
Instructions
Whisk buttermilk, butter and eggs together.
Mix 4 cups of flour, sugar, yeast and salt in the bowl of a stand mixer with a dough hook.
With the mixer on low add the buttermilk mixture slowly. Mix until the dough comes together.
Increase speed and knead for about 10 minutes until the dough is smooth. If more flour is needed add remaining 1/4 cup halfway through mixing.
Turn dough onto a lightly floured surface.
Knead by hand about 1 minute until the dough is a smooth ball.
Place dough in a lightly oiled bowl and wrap tightly in plastic wrap.
Let rise until doubled in size about 2 hours.
Mix the brown sugar, cinnamon, cloves and salt together.
Turn dough onto the counter and press into a rectangle, about 12″x16″.
Brush dough with the melted butter.
Press the brown sugar mixture into the dough. Allow for a boarder along the sides.
Roll into a cylinder and leave seam side down.
Gently stretch and roll it to create and even shape.
Slice into 12 evenly sized rolls.
Arrange cut-side down in a greased 9×13 baking dish.
Wrap tightly with plastic wrap and let rise until doubled in size, about 1 hour.
Bake at 350°F for 25-30 minutes.
Flip the rolls out of the pan and onto a wire rack to cool slightly.
Whisk cream cheese and milk together, then add confectioners sugar. Whisk until smooth.
Drizzle glaze over warm cinnamon rolls.
Notes
The beauty of these cinnamon rolls is that they can be made ahead of time. Once arranged in the baking dish wrap in plastic wrap and refrigerate for up to 16 hours. Allow to come to room temperature and rise for at least once hour before baking.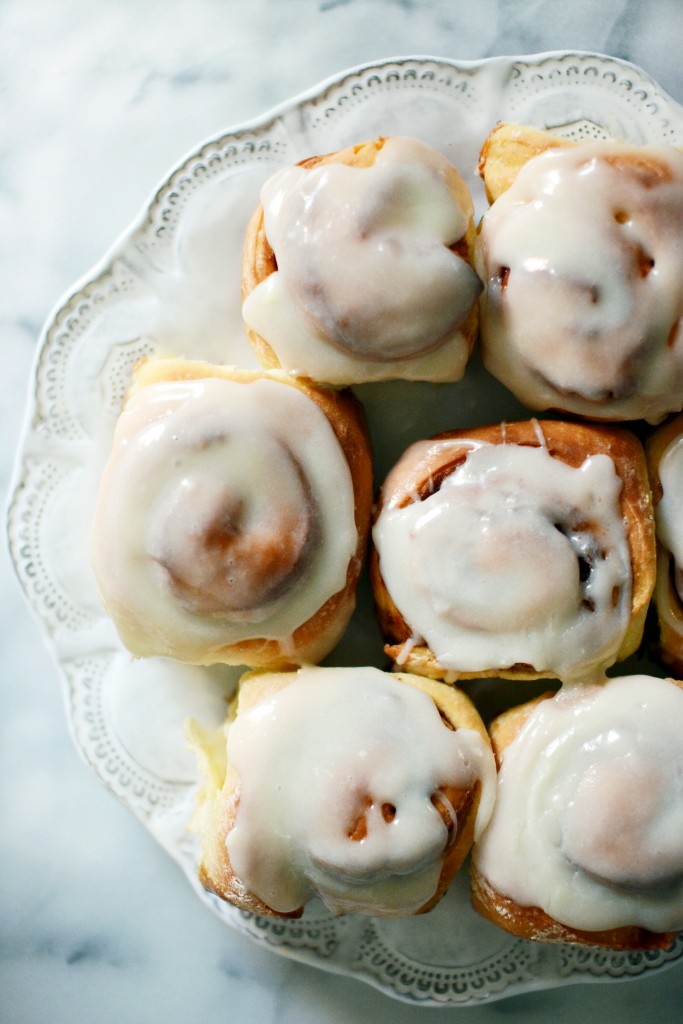 Bon Appétit!