Charlotte's first birthday gift was her first little kitchen. I was ecstatic! Her first kitchen! My mind raced with all of the things we'd someday make together in the kitchen. For now pretend scrambled eggs and cupcakes will do. Much to my surprise she is certainly not too young for a kitchen. Can you say opening and closing doors? A removable sink? Perfect for a one year old. Brings back memories of cleaning up after Chelsea when she was done playing with our little kitchen when we were children!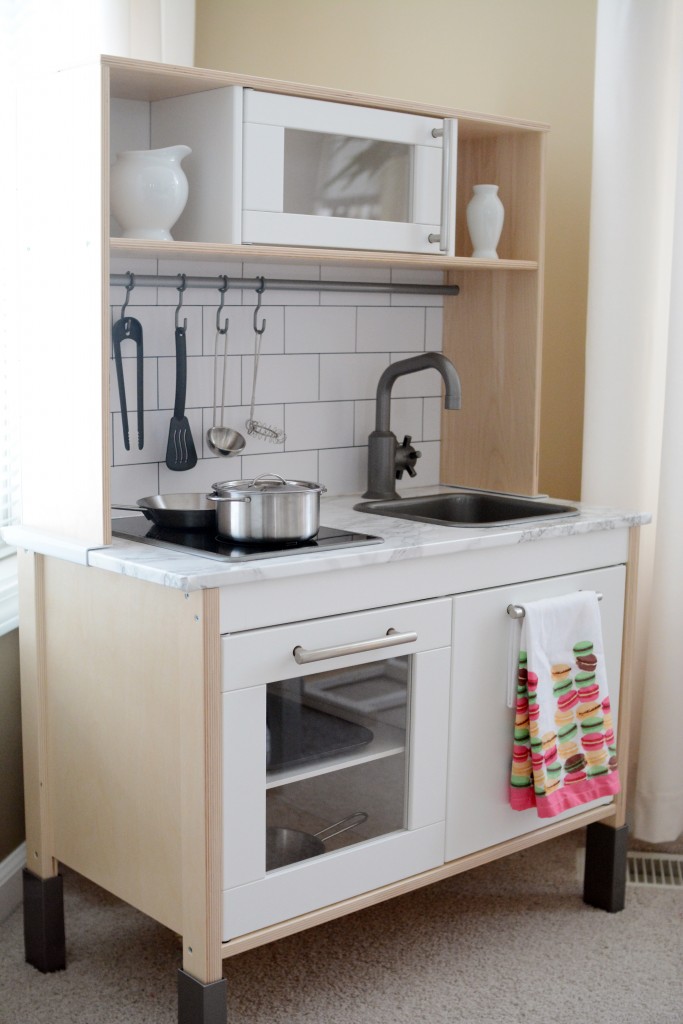 While IKEA makes a quality kitchen I wanted to upgrade it a bit. Let's just say I'm living vicariously through my one year old. I want marble countertops. So Charlotte will get marble countertops! There is nothing fancy about this "IKEA hack" friends. I purchased marble contact paper from Amazon and these cabinet pulls from Menards (this is important because I tried others and they were not wide enough to cover the holes pre-drilled by IKEA) and foam board from Hobby Lobby. Total cost was less than $25. Not bad for a custom kitchen, right?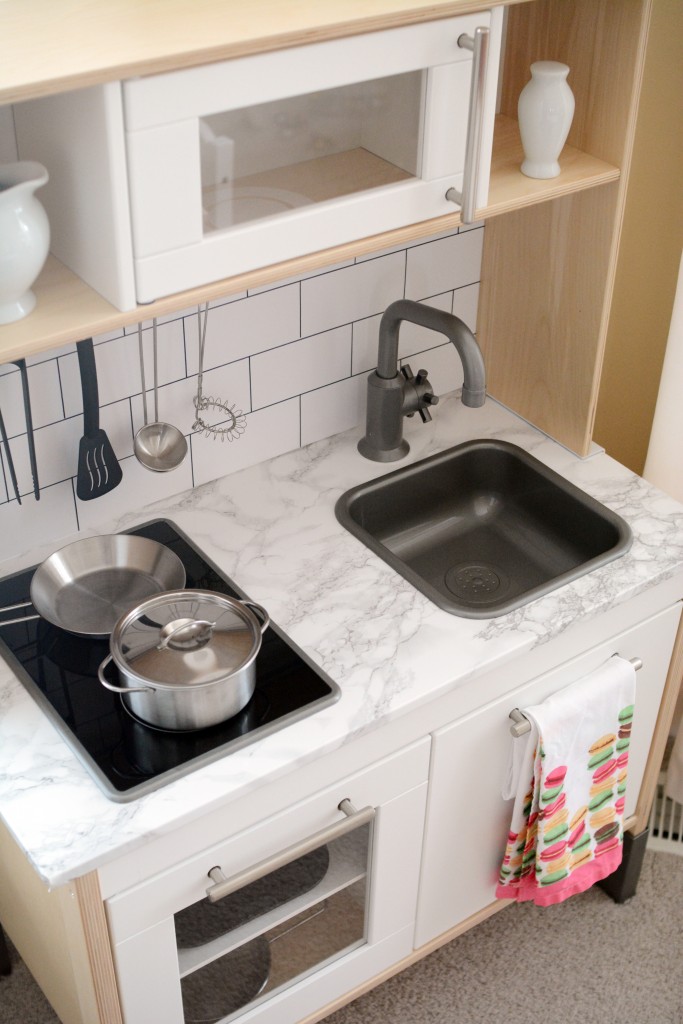 Applying the contact paper was a breeze! Apply before the kitchen is fully assembled. You'll need a blade to cut the holes for the stove and sink. This does not need to be exact because there is a lip to cover any imperfections. I cannot believe how nice the marble looks. Just fold the edges as neatly as you can in the corners. That of course will never be perfect but that's OK.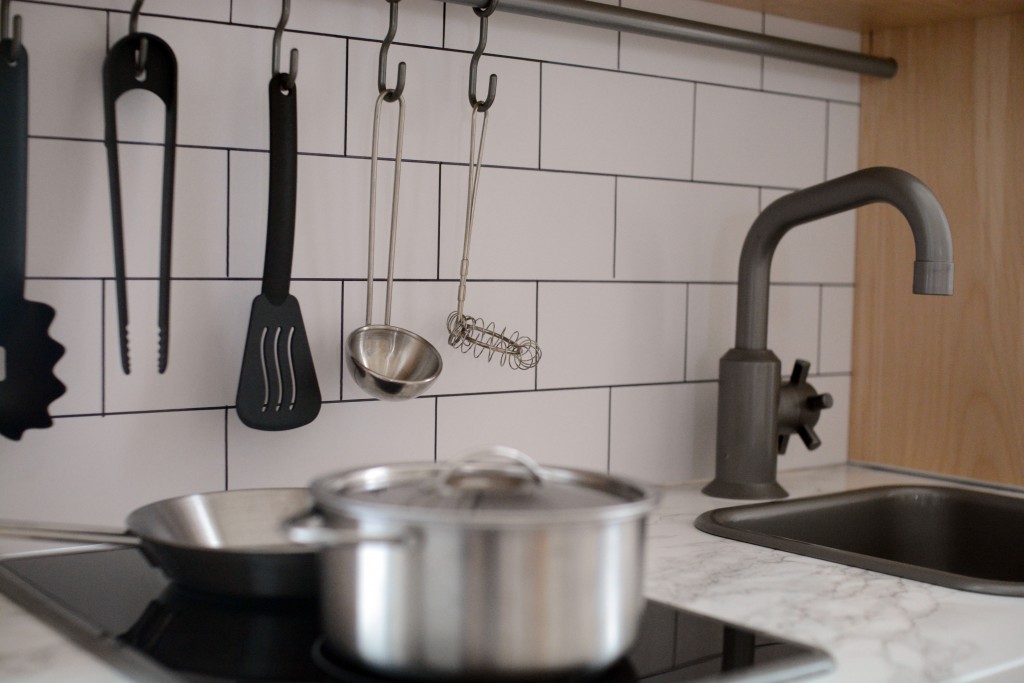 The subway tile "backsplash" is simply foam core and "tiles" made with a black sharpie and ruler. The hubby nailed in into the back of the hutch to secure it. Super easy!
The pots and pans, utensils and food are all from IKEA, as well.
There are countless ways to upgrade your kitchen. I hope you have fun with it and find pride in your little custom kitchen! Bon Appétit!