Chelsea and I had the pleasure of meeting Jasmine Wisz back in June. She came into Le Bon Macaron to see if we needed custom art by a local artist. We said no, but soon thought better of it! The next day we were sipping lattes and discussing plans for six custom watercolor canvases depicting Parisian scenes. From there the rest is history! We are grateful to have met Jasmine, for her stunning art, incredible talent and  growing friendship.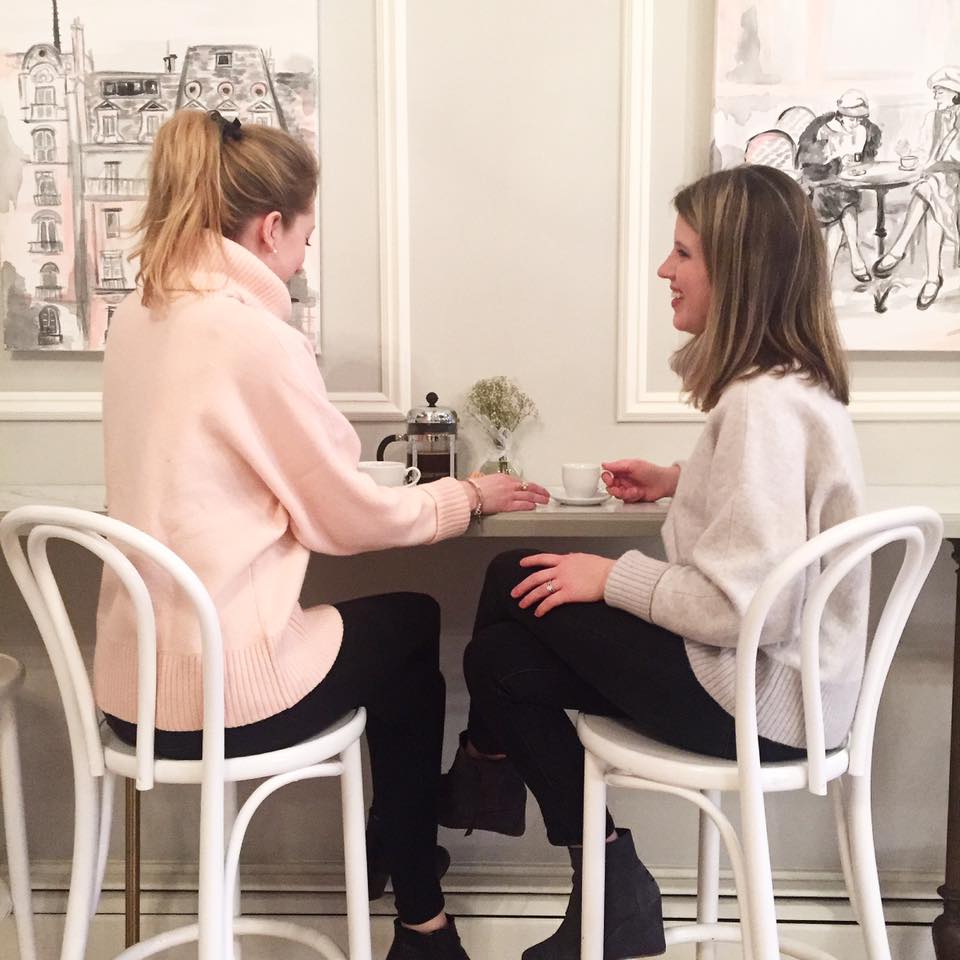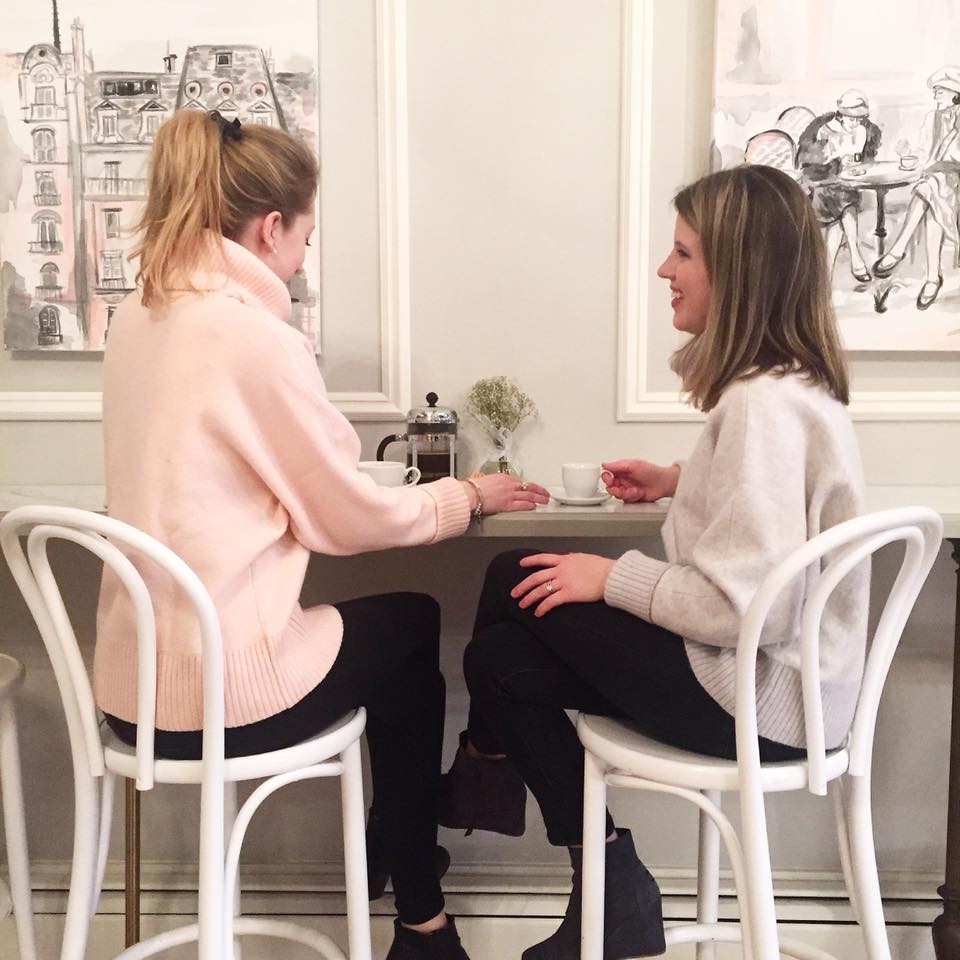 All six of our custom canvases by Jasmine are available to purchase in both our East Lansing and Grand Rapids locations. Contact us for details.
Jasmine's NYC custom canvases are available for purchase from her directly. It's a collection of three paintings and they are stunning! They were on display at the shoppe during NYC's fashion week this year.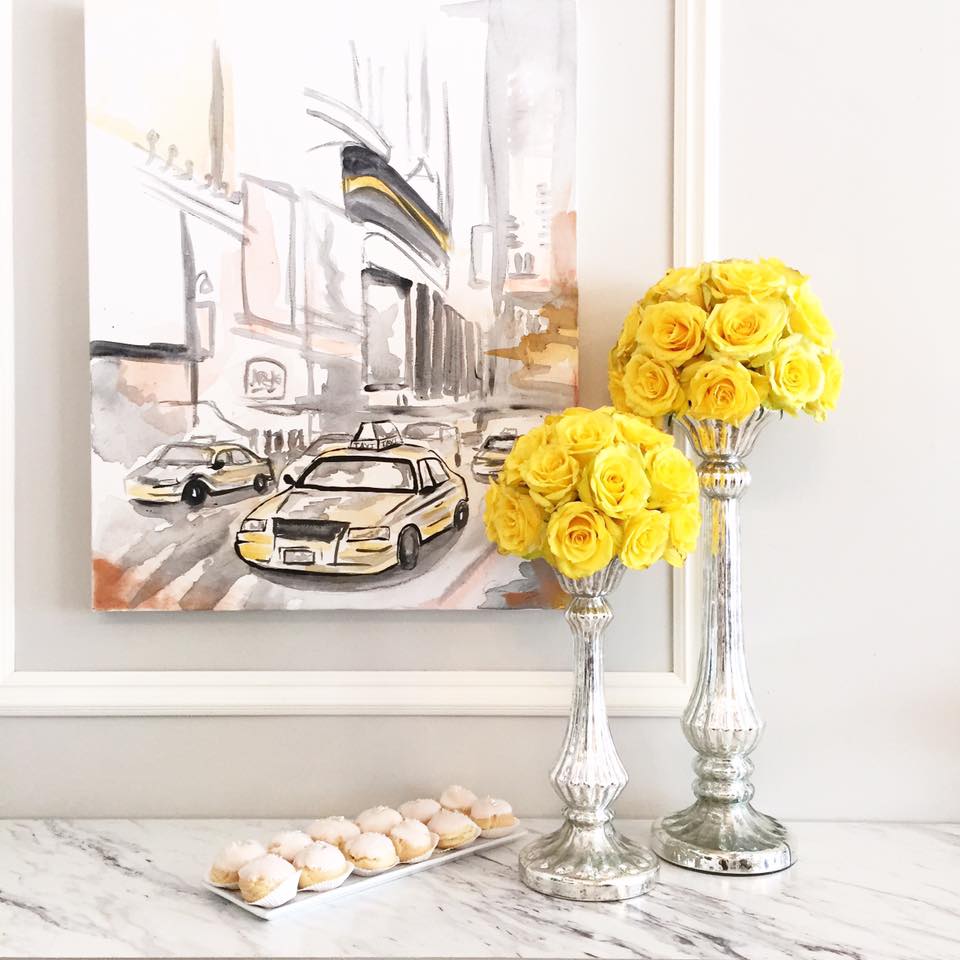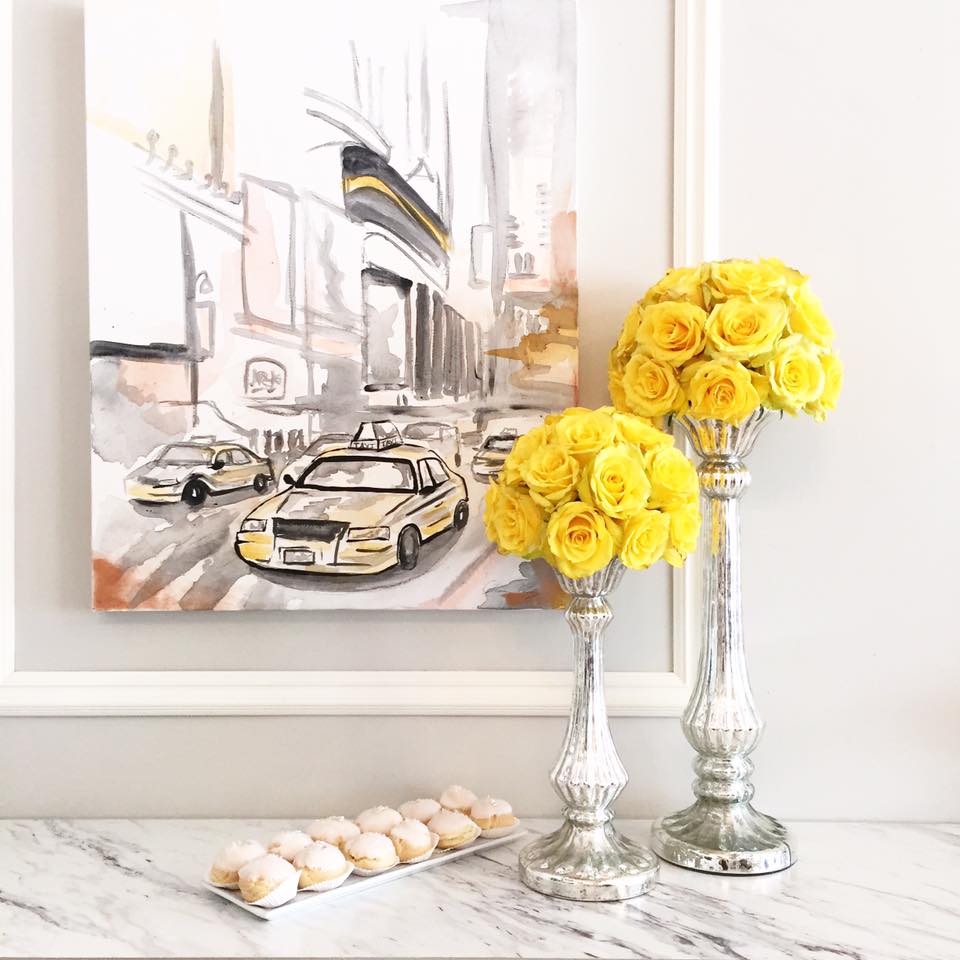 I'm happy to share with you several pieces of art Jasmine has made for our business and family.
For Christmas Jasmine made Chelsea a painting of her first baby, her rescue cat Daisy. She is perfect!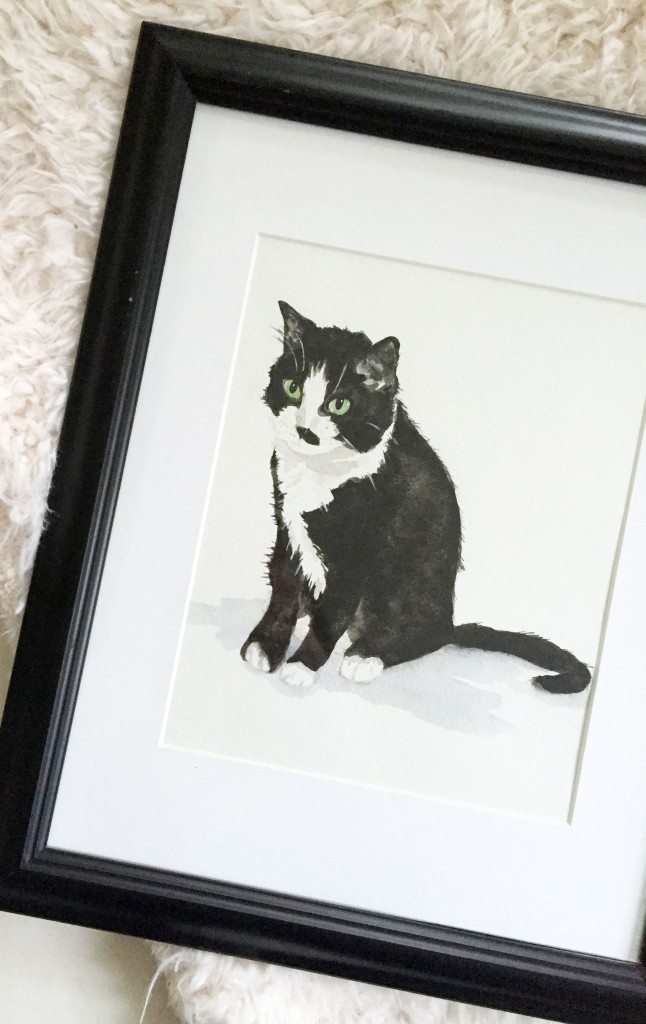 After seeing Daisy I knew we needed more. Next was Rosie, our parent's Welsh Terrier. Again, perfection.
Drew and I share a birthday and come up with creative gifts every year for our birthday. This year, you guessed it, paintings of our dogs, Annie the Airedale and Bentley the Wire Fox Terrier. I nearly cried when I saw them! Jasmine captured Annie's dopey eyes and Bentley's playful expression.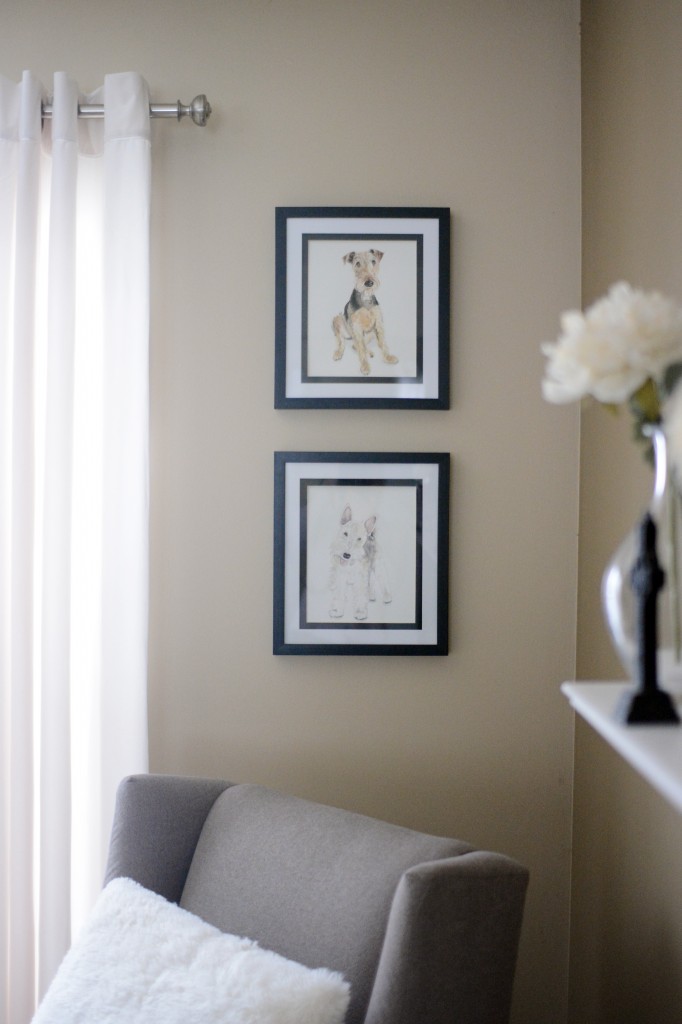 Well, I did not know my Mom had that same idea! So in addition to our Annie and Bentley portraits we received custom portraits of Charlotte and Drew and me on our wedding day. Again, absolute perfection!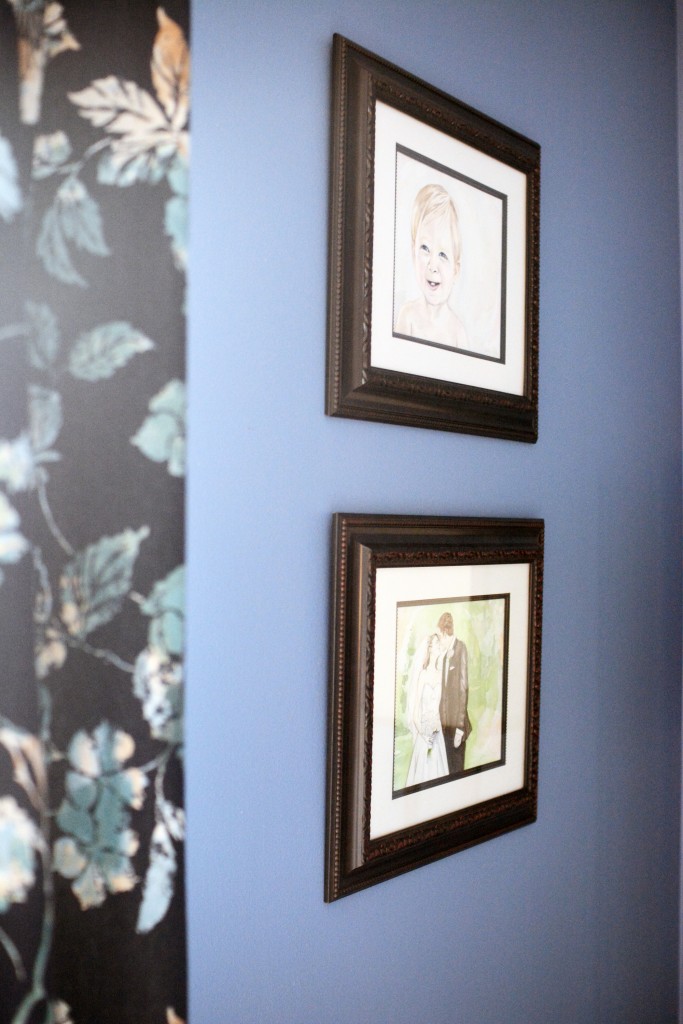 If you are in search of custom art and enjoy supporting small business and local artists please reach out to Jasmine on her Etsy shop. You'll be so glad you did!