I have another wonderful "IKEA hack" for you! Let me preface by saying that I do not sew. Needless to say I proceed with caution, low expectations and shaking hands when I tackle anything that is considered "upholstery." Before I die I should really learn to sew. I think I would be disappointed to get to the end of my life and still be afraid of a sewing machine. Anyway, I was in search of the most adorable table and chair set for Charlotte's birthday. I fell in love with a set at Restoration Hardware but couldn't part with my money. Back to the drawing board. I stumbled upon this fantastic blog (follow her directions, they're far better than any I could give you!) and Ashley made me forget all about RH and embrace IKEA once again! Thank you!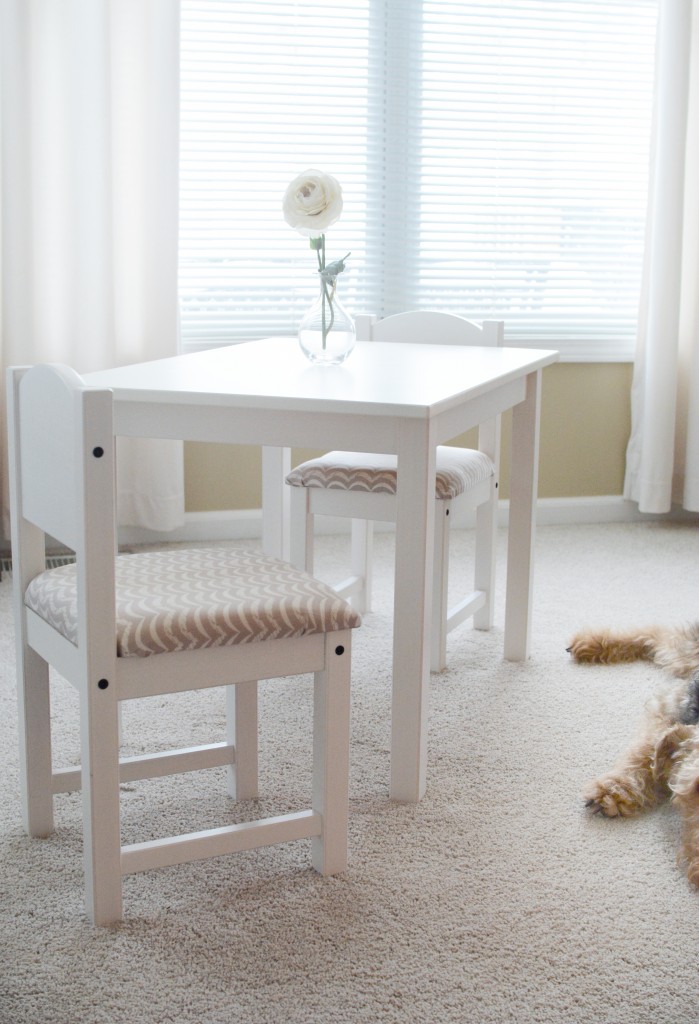 And guess what? It turned out!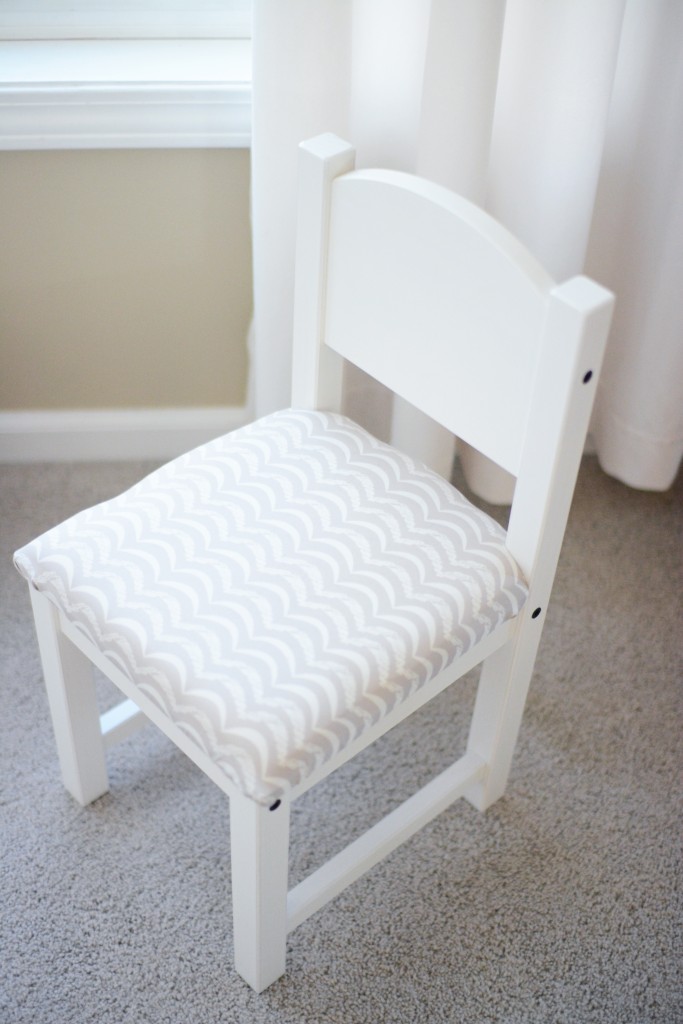 The chairs are fantastic and Charlotte approved! Here is a link to the chairs and table from IKEA.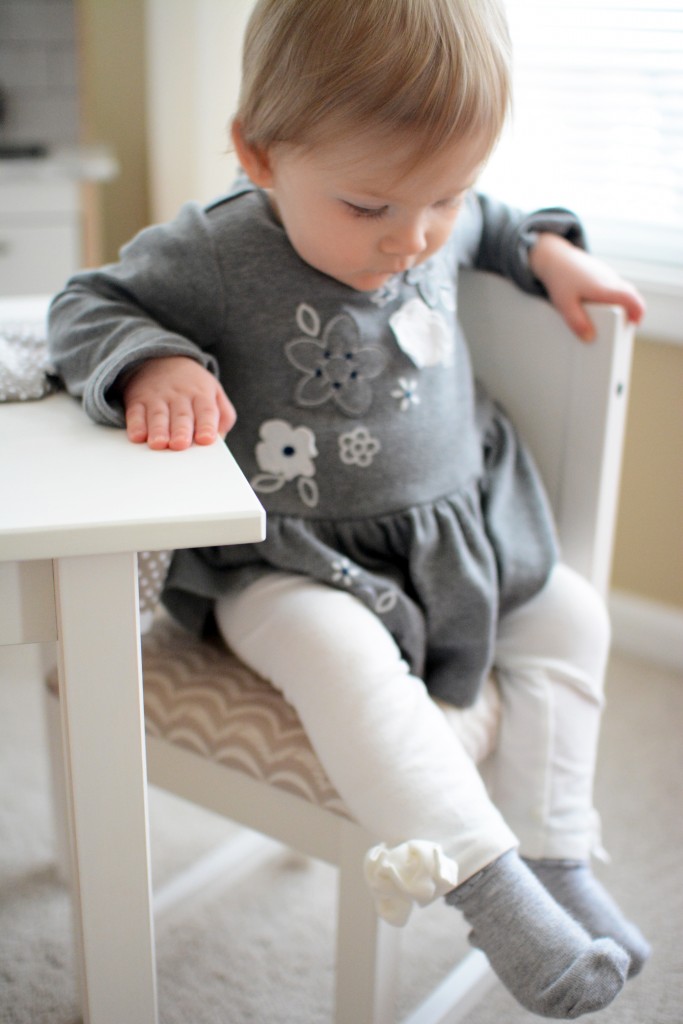 If I can do it you can do it. Have fun and create something beautiful!