Okay let's be honest, most of my motivation during travel is fueled by great food. I used to be the pickiest eater in the world, and sometimes I still struggle with it, but I've definitely come a long way! This list may surprise you a bit as I don't feel the need to only eat French cuisine while in France, instead I just focus on what's good!
1. Chez Alain Miam Miam
Metro stops:  Filles du Calvaire or Saint-Sébastien-Froissart – line 8
New Location! 26 Rue Charlot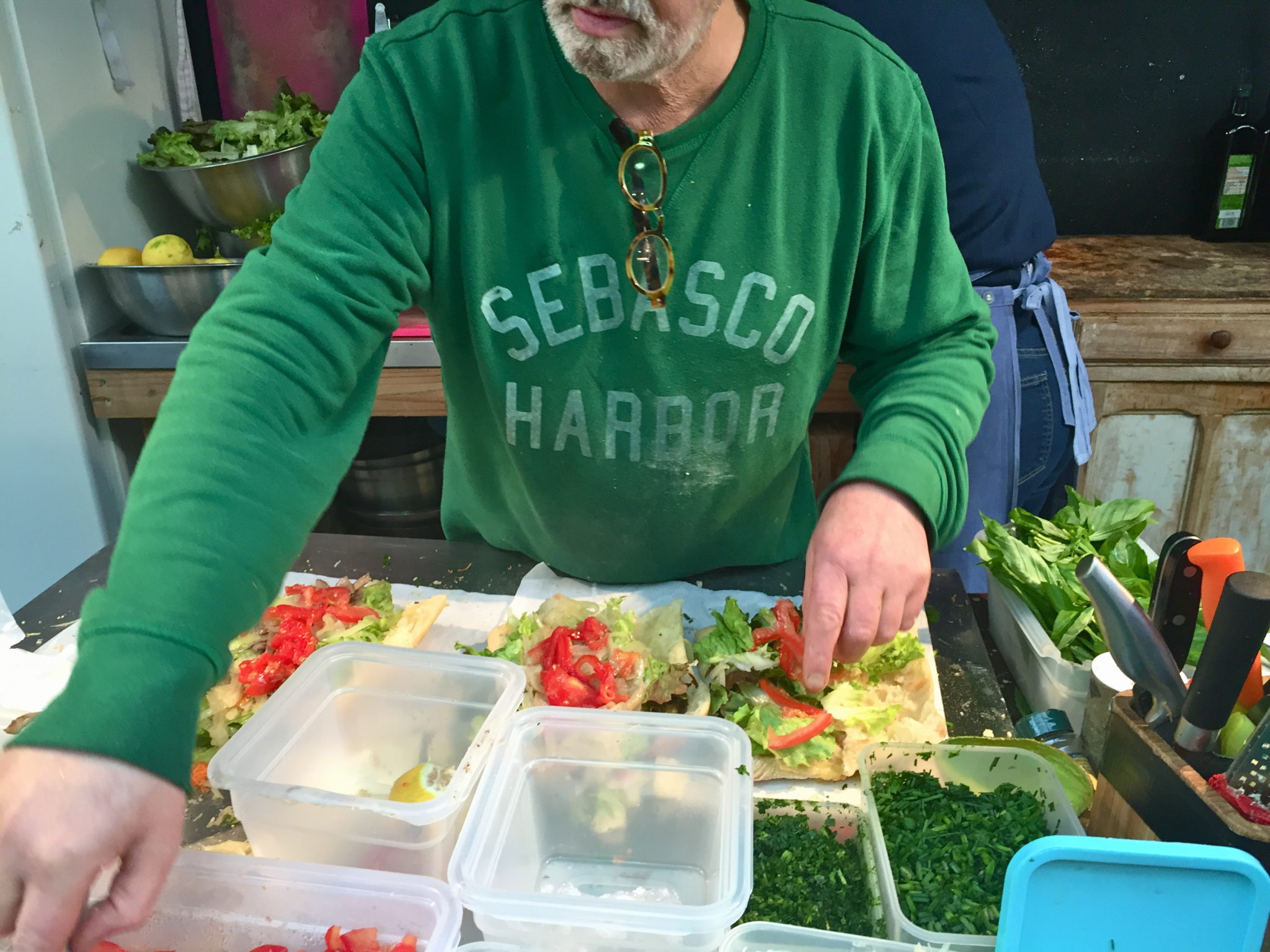 Stop whatever you're doing and go here for the best sandwich of your life. I'm not kidding. Chez Alain Miam Miam is located in Marché des Enfants Rouges, a fun market in the Marais where delicious eats are around every corner!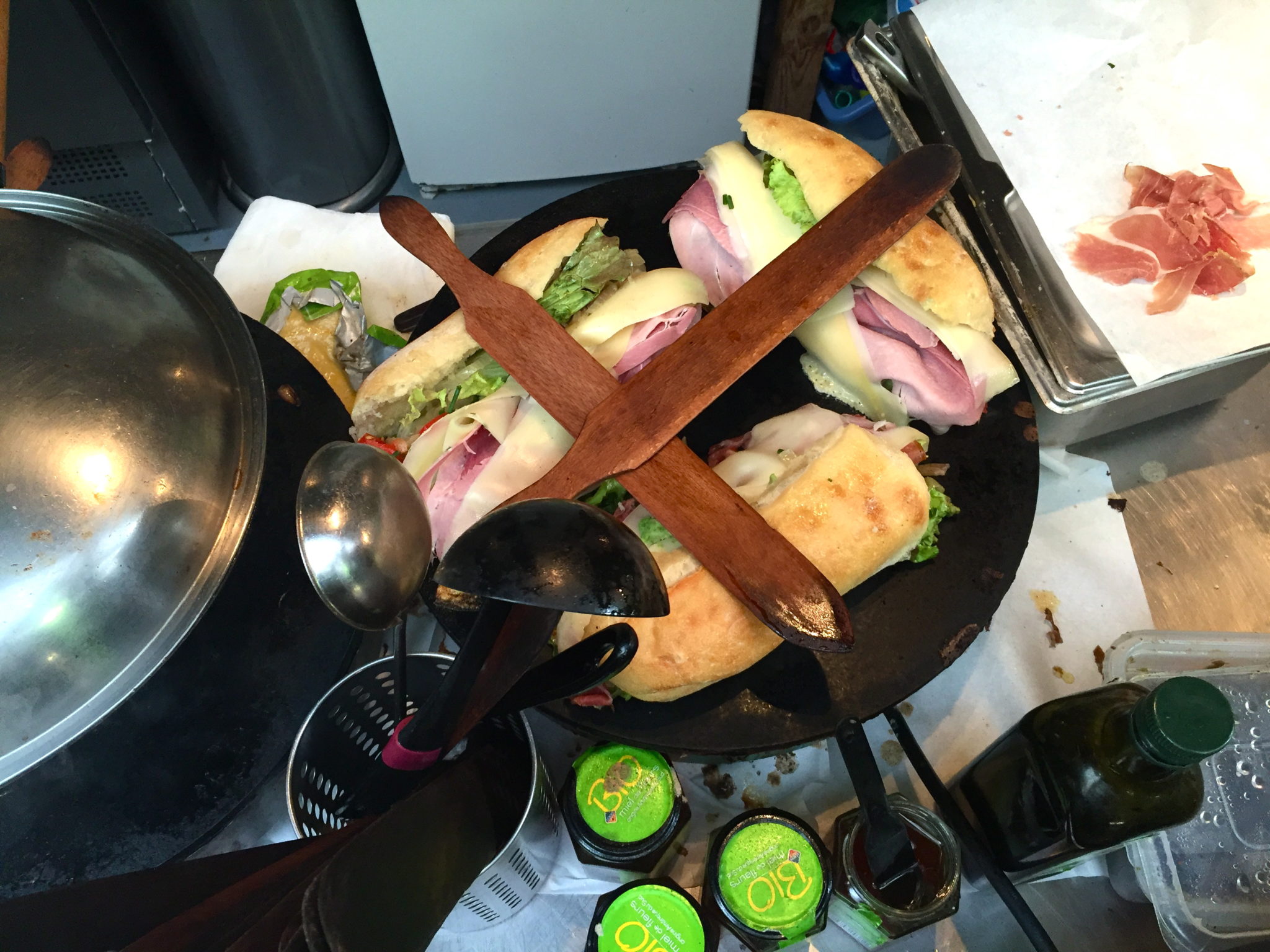 Generous toppings (that Alain may or may not munch on as he makes your sandwich), great service from the nicest people, in a fun and bustling environment. Grab a glass of wine in a plastic cup from one of the neighboring vendors and enjoy!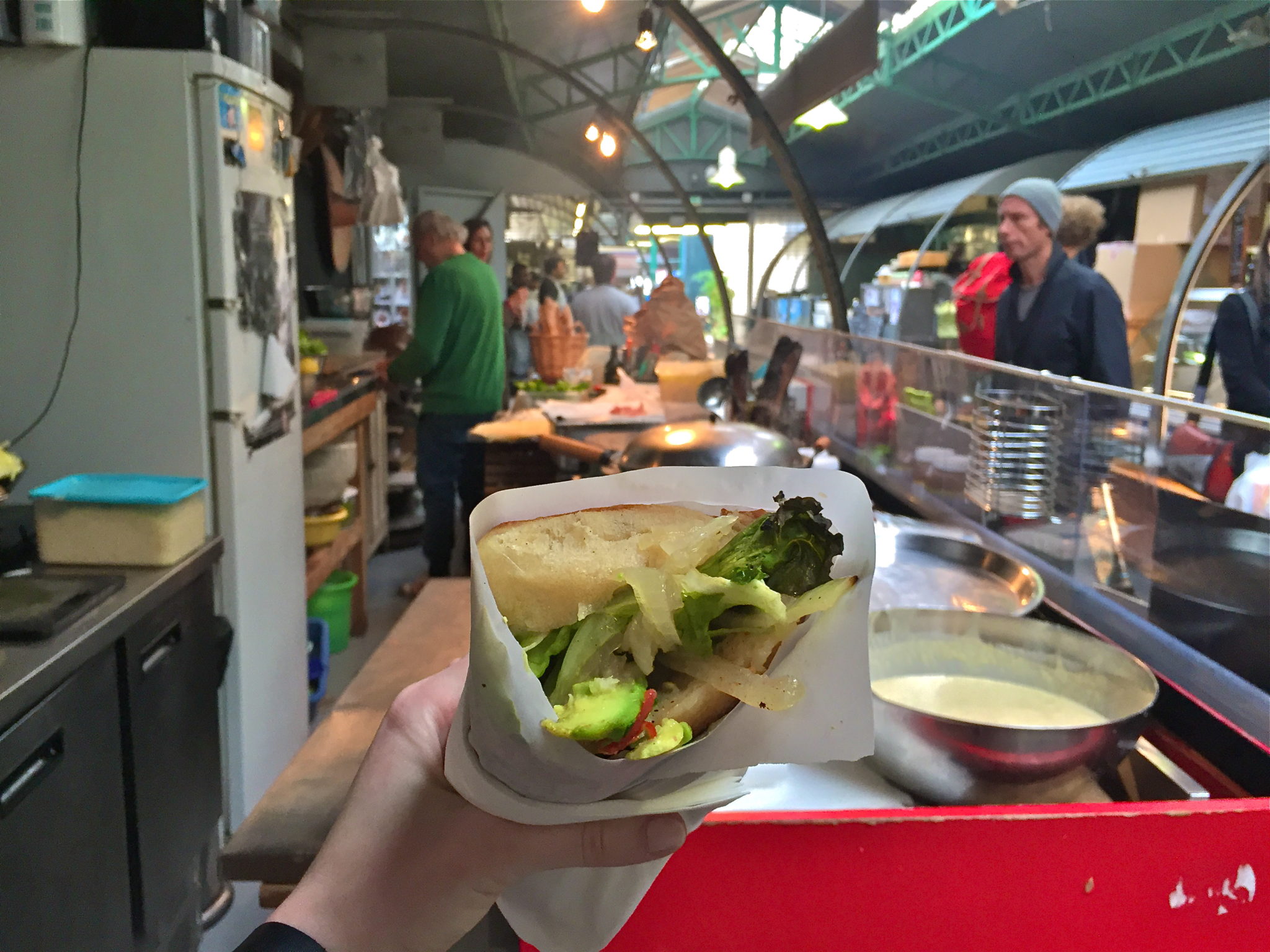 2. La Pharmacie
Metro stop: Oberkampf – lines 5, 9
22 Rue Jean-Pierre Timbaud
If you're looking to treat yourself to a more traditional meal, make a reservation and head on over to La Pharmacie. If I'm looking for a great sit-down restaurant, this is immediately where I go, because I know I'll always have an amazing, high-quality meal.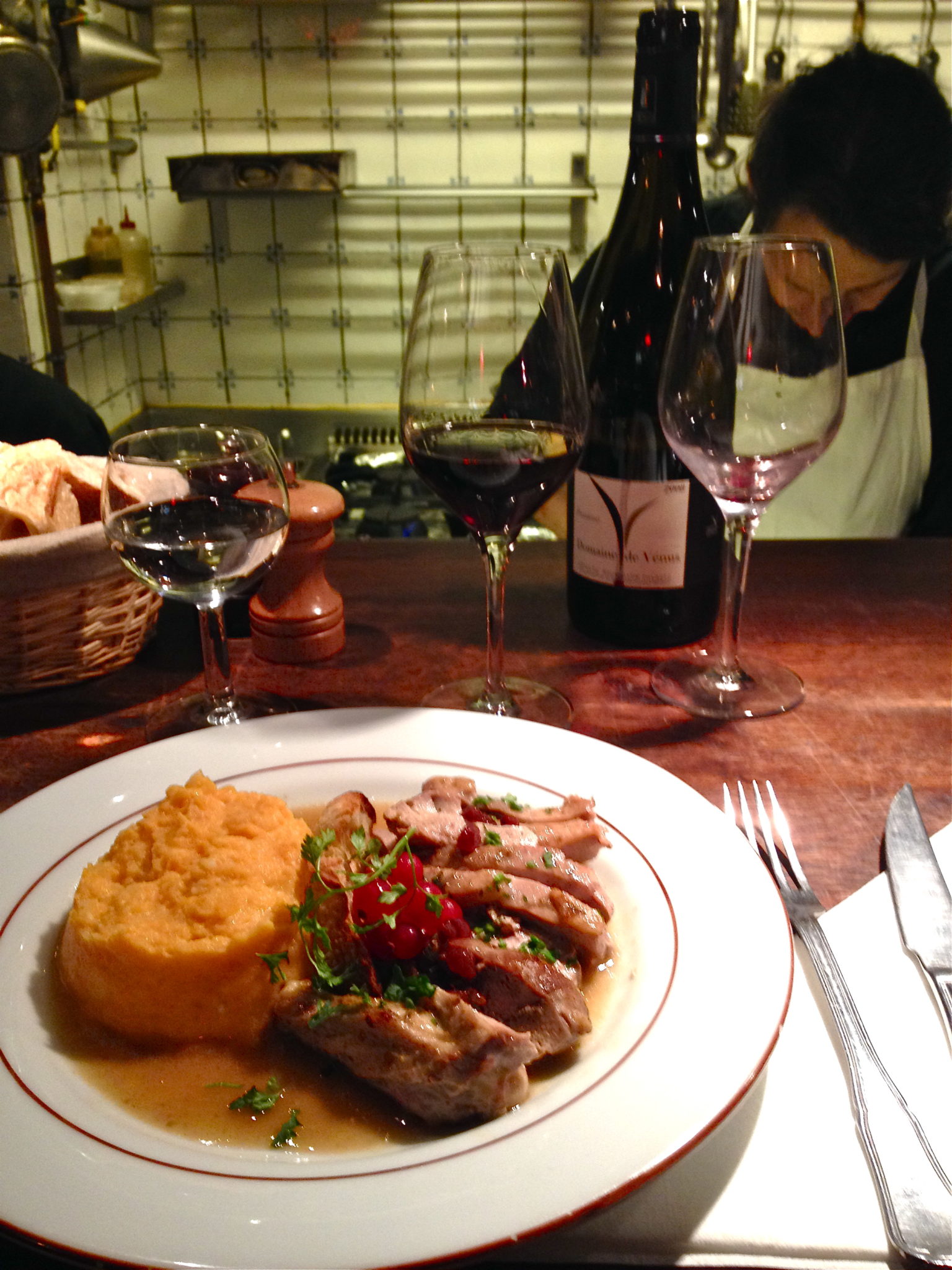 Make sure you treat yourself to a bottle of wine to go with your meal, and do NOT skip out on dessert! I'd personally recommend the salted butter caramel fondant cake… yum! I've visited for dinner multiple times, and have lunched here as well. I always leave well-fed and happy!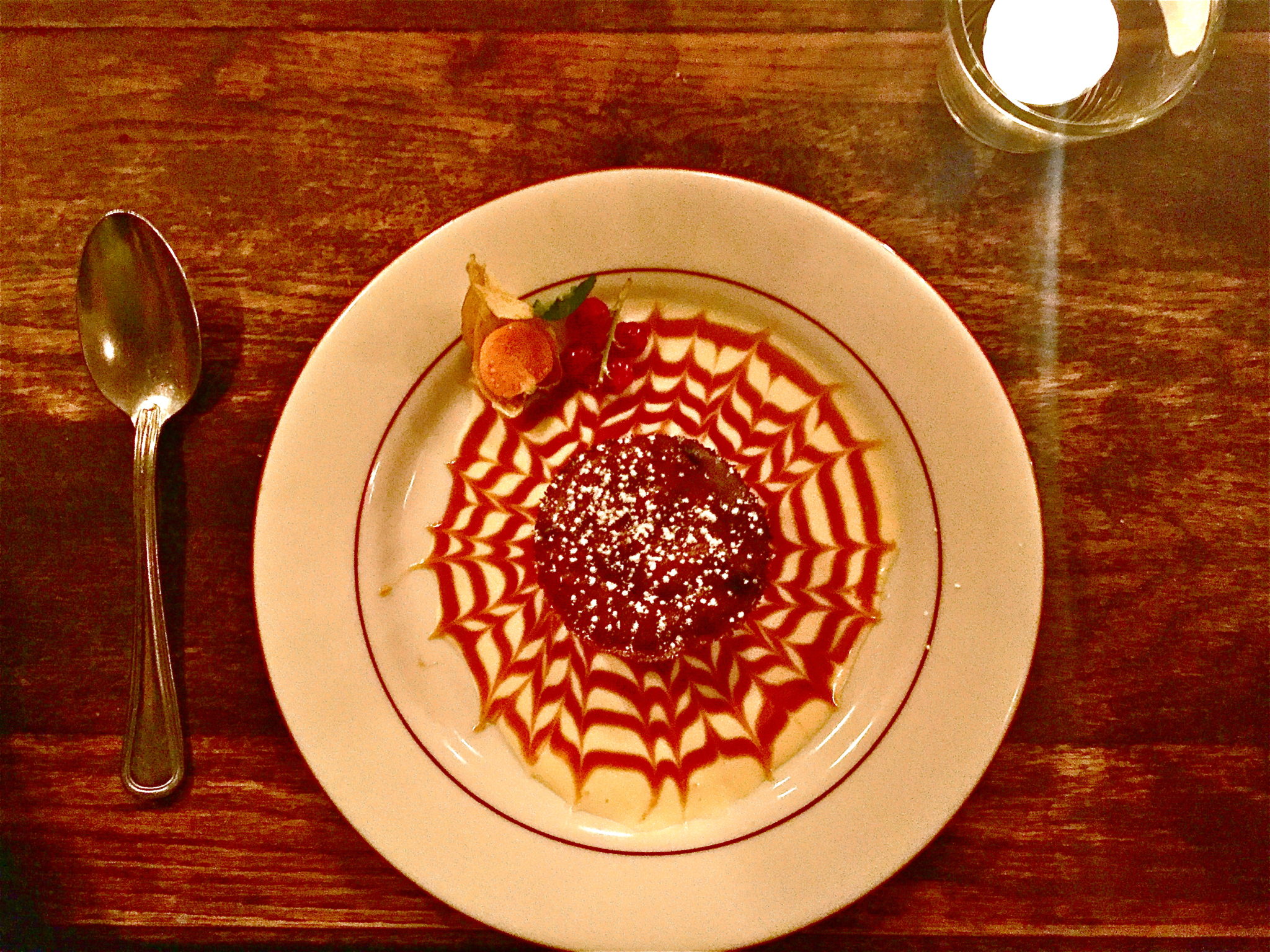 3. Candelaria
Metro stop: Filles du Calvaire – line 8
52 Rue de Saintonge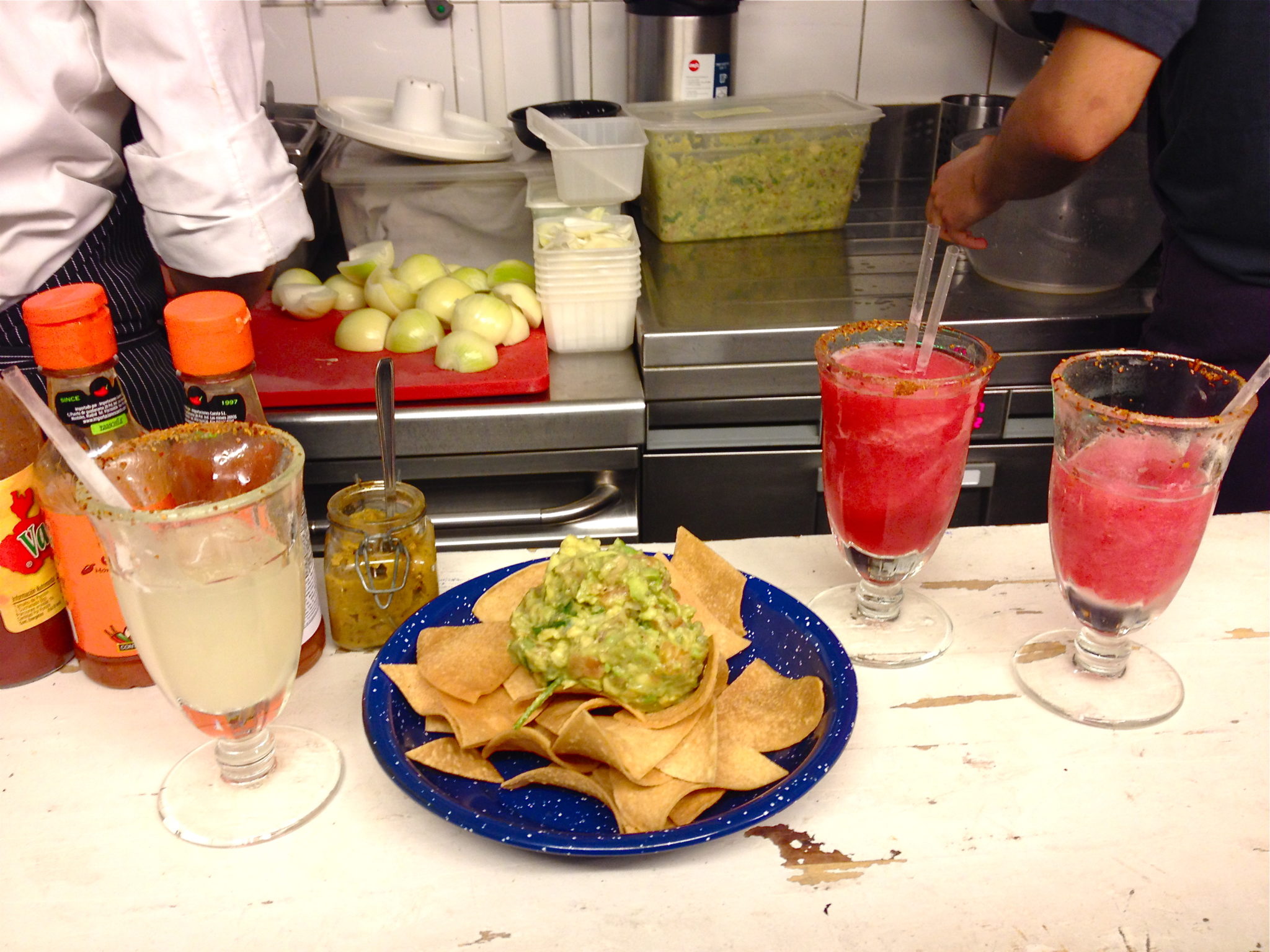 Chips and guac, margaritas, and tacos?! In Paris?! Yes, yes, yes! I know it sounds wrong, but there's nothing more right. The last time I was in Paris, I was traveling with my parents and my dad made it clear to me, "We are NOT eating tacos in Paris!" He quickly changed his tune, and we ate here probably 3 times (maybe more…)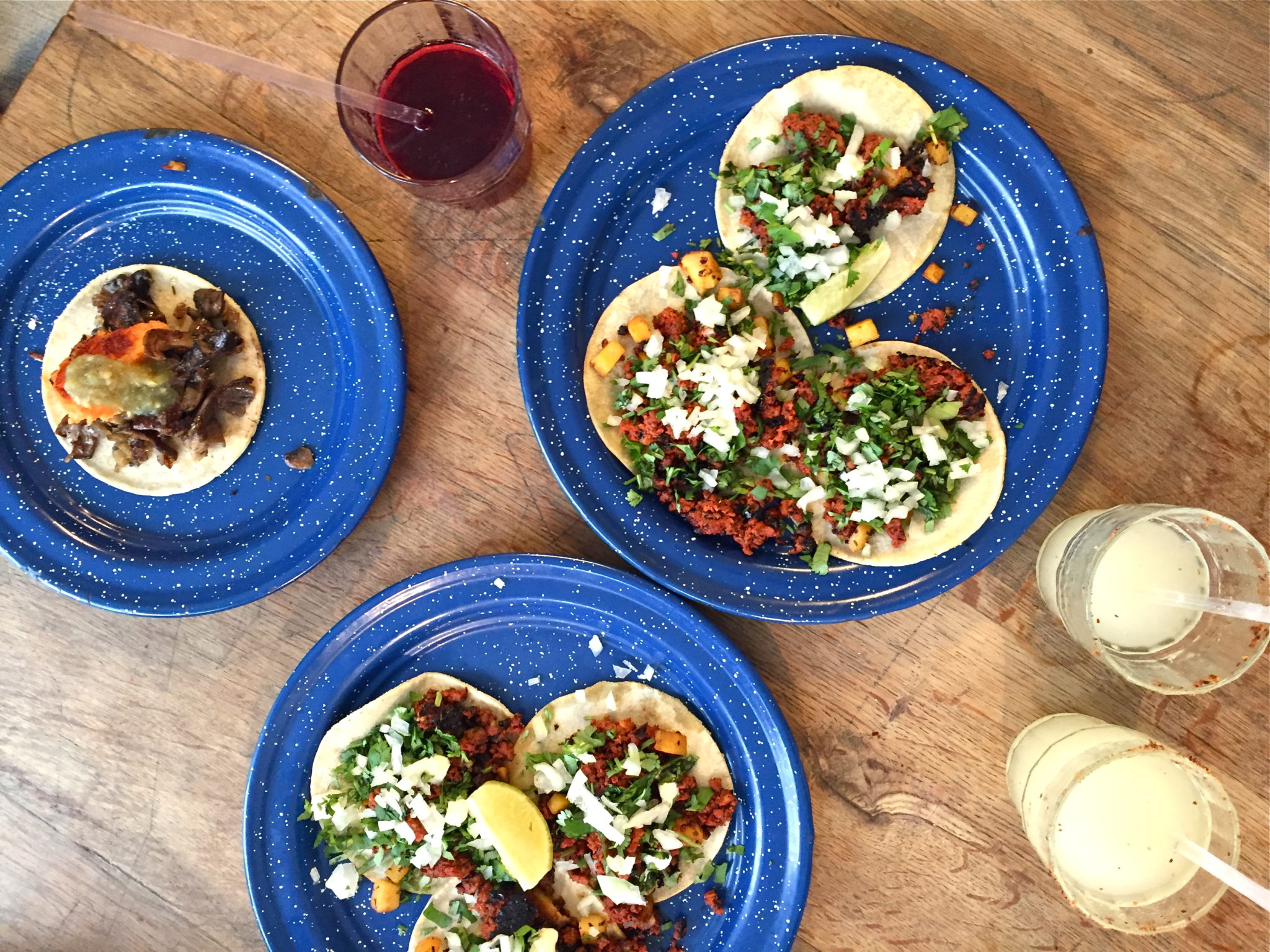 Candelaria is more than what it appears to be though. This little place boasts only a single table (and a short bar to eat at), so definitely expect a wait during peak times (it's worth it, trust me), but walk straight through and SURPRISE! There's a hidden swanky bar in the back! The only way to get to the bar (this area also services as a brunch spot during the weekend) is through the taco shop, so make sure not to miss out on both of these great spots!
4. Siseng
Metro stop: Jacques Bonsergent – line 5
82 Quai de Jemmapes
My good friend, Sydney and I stumbled upon this unique Asian food bar one day, and it may have been one of the best things to happen to us. I'm not sure how to describe the cuisine as it's definitely unique, and what you see below that resembles a burger and fries, is more than just a burger and fries.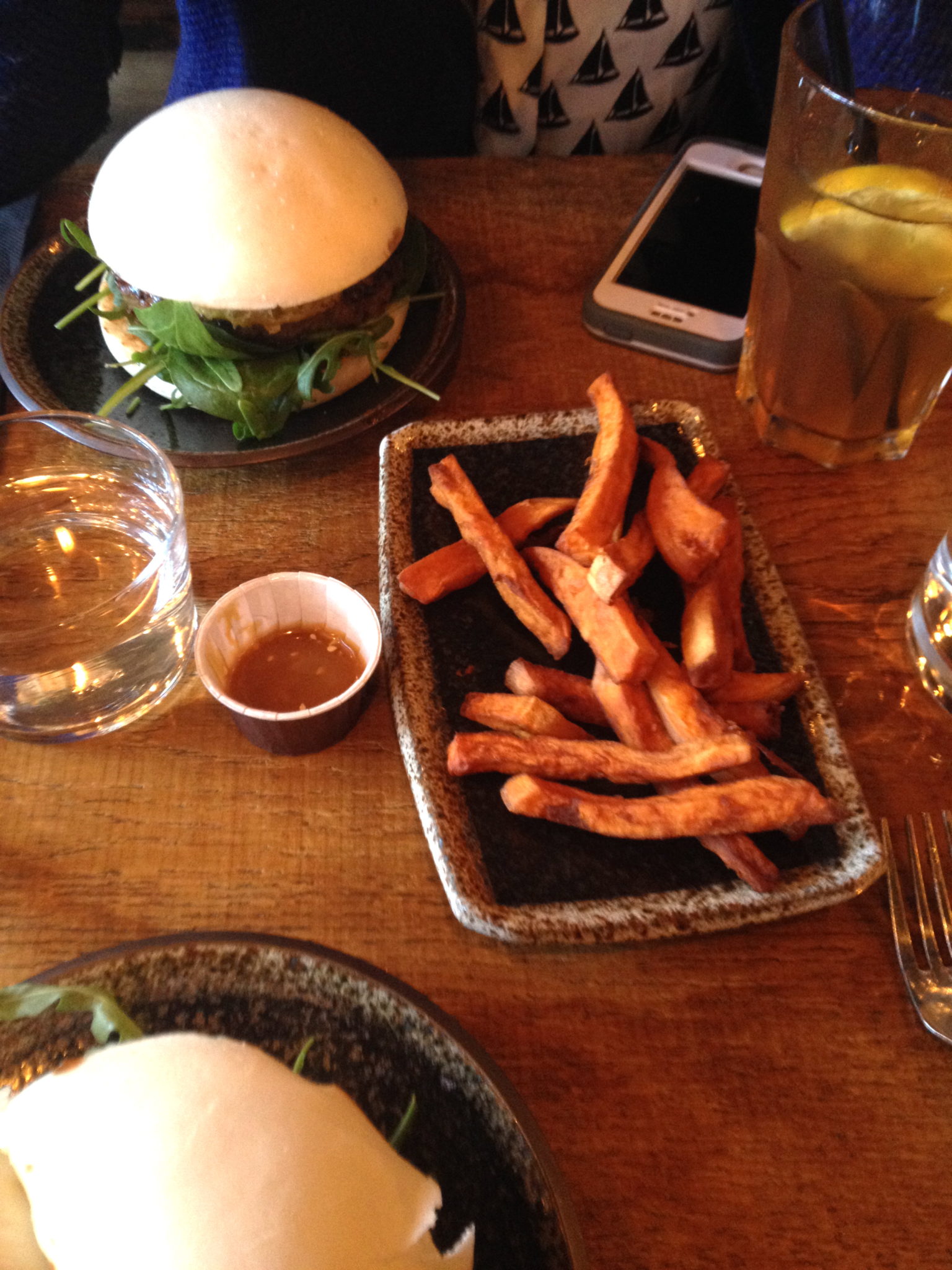 If I'm being honest, the best part is the dipping sauce that comes with the sweet potato fries. "Is it caramel? Do I taste apple??" The first time I brought my boyfriend here, he declared that he WOULD replicate that amazing sauce. I'm still waiting!
5. Le Rusti/Bubar
Metro stop: Bastille – lines 1, 5, 8
8 Rue des Tournelles/3 Rue des Tournelles
I'm going to try to not talk about my love for Bubar (a must visit on any trip to Paris) as Bubar will be a post for another day, but Bubar and Le Rusti go hand-in-hand for me. I've eaten in Le Rusti a few times, but one of my favorite things to do is order my food, and have the waiter deliver it to me at my favorite wine bar across the street, Bubar! The beyond wonderful owner of Bubar, Jean-Luc, is absolutely one-of-a-kind, so pop in when he opens at 7, order a bottle of wine, and ask him if you can order something to eat across the street! Delicious Italian food and wine, can I say more? I hope that this is something that was actually acceptable, and not just because he was taking pity on us starving American girls (who chose wine over food), but either way, a visit to both is a must!  
Do you have any favorite restaurants in Paris?  I'm always looking for new yummy places to check out, so let me know in the comments!